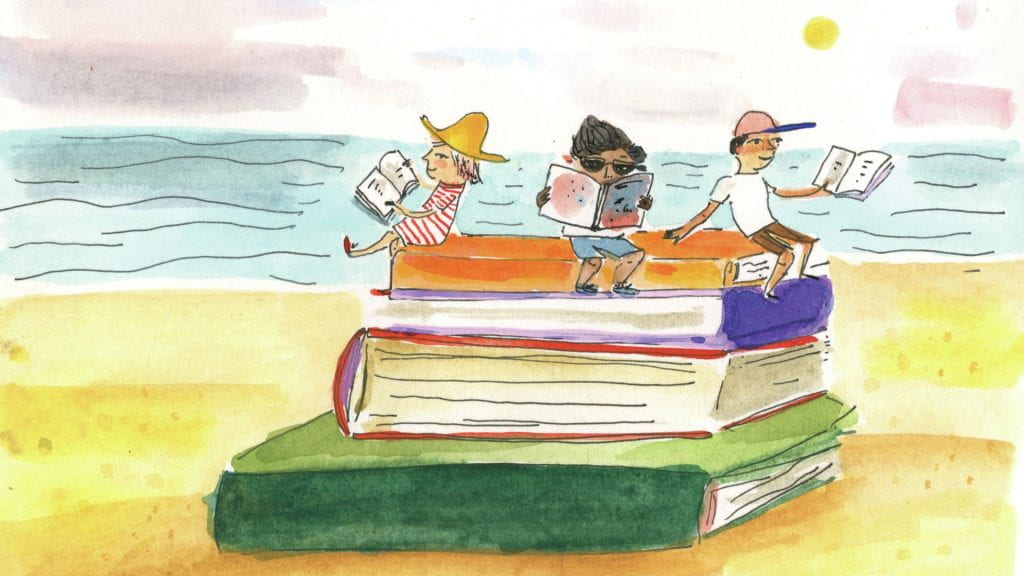 To help prevent the summer slide in our students, we are running our first ever summer reading challenge!  
HOW IT WORKS
Depending on a student's grade and their teacher, they will be required to either;
A. Read a certain number of books on a reading list provided by the teacher
OR
B. Complete one or more genre bingos on the provided bingo sheet
The criteria for the challenge will be sent home with students on the second last week of school.
The prizes for students who complete the challenge will be;
New high interest books for all ages

Fidgets, silly putty, and novelty school supplies

posters
HOW DO WE ENSURE ACCOUNTABILITY?
Parents/guardians must confirm that their child did indeed read the books that they say they did by signing a take-home form to be returned to their teacher in September along with either the bingo sheet or the recommended reading list and the 'Books Finished' tracker.
HOW WILL STUDENTS CLAIM THEIR PRIZES?
On our first week back at school, students who have prizes to claim can be sent to the library during their language arts period to claim their prizes.  I will have a large table set up with all of their choices.
If your child loses any of their reading challenge documents, here is a spare set you can print out at home!
WHERE CAN WE GET BOOKS IN THE SUMMER?
I highly recommend that all of our students get a FREE Ottawa Public Library card.  It will enable your children to have access to books all summer long and also gives them access to an endless supply of ebooks and audio books.
BUT WHAT ABOUT AT CAMP?
I suggest that if your child is going away for an extended stay at camp, that you try a five books/five friends swap idea.  If each one of 5 friends going to the same camp brings 5 books, then they have 25 books between them that they can share and they will definitely get some reading done while away.  If you check the bingo or reading list beforehand, you could choose books specific to the challenge.
I am also aware that some camps are trying to build little libraries through donations from families.  That might be a great way to get rid of some old children's books at your house and encourage summer literacy at the same time.
Happy reading and have an amazing summer!