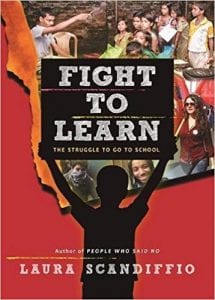 Fight to learn by Laura Scandiffio
Fight to Learn highlights the lives of children and adults around the world who are fighting for children to get access to education in their countries.  Great to open up group discussions on the topic.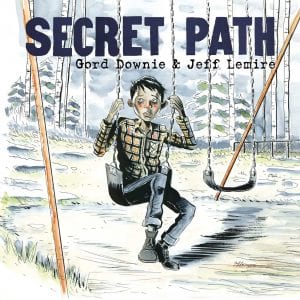 Secret Path by Gord Downie
This heartbreaking, large-sized graphic novel tells the true story of a boy attempting to escape a residential school.  There is a digital 10-song download by Gord Downie to accompany the telling of this very dark tale.  This is a great way to start teaching  this difficult subject at the upper middle school grade level.
When We Were Alone by David A. Robertson and Julie Flett
This sensitively written picture book introduces young readers to the subject of residential schools.  It is a beautiful story of strength and love.
Pride: Celebrating Diversity & Community by Robin Stevenson
This book introduces middle school readers to the Pride parade and offers a discussion on the history of the parade and the reason it is so important to so many.  At a time when the Ontario government is forcing schools to leave out of the curriculum discussions about LGBTQ, this book acts as a symbol of openness and inclusivity.
The Art of the Possible: An Everyday Guide to Politics by Edward Keenan
This book is a simple and straightforward way to present political science to beginners.  Issues are looked at from a variety of angles with real-life case study examples and many simplified definitions of complicated concepts.
Women In Science – 50 Fearless Pioneers who Changed the World by Rachel Ignotofsky
This gorgeously illustrated book profiles 50 of these very important women in quick reading one-page format.  A great springboard for delving deeper into their sciences and their biographies.
Charlotte the Scientist is Squished by Camille Andros
Following close on the heels of the successful Ada Twist, Scientist, another writer takes a crack at introducing the scientific method to young readers in a fun and colourful way.  A great way to kick off a science lesson.