One of my favourite picture book artists right now is French artist Benjamin Chaud who worked with French author, Davide Cali, to create a hilarious series of books about excuses.  The one I read with our grade 3 and 4 students is called I Didn't Do My Homework Because…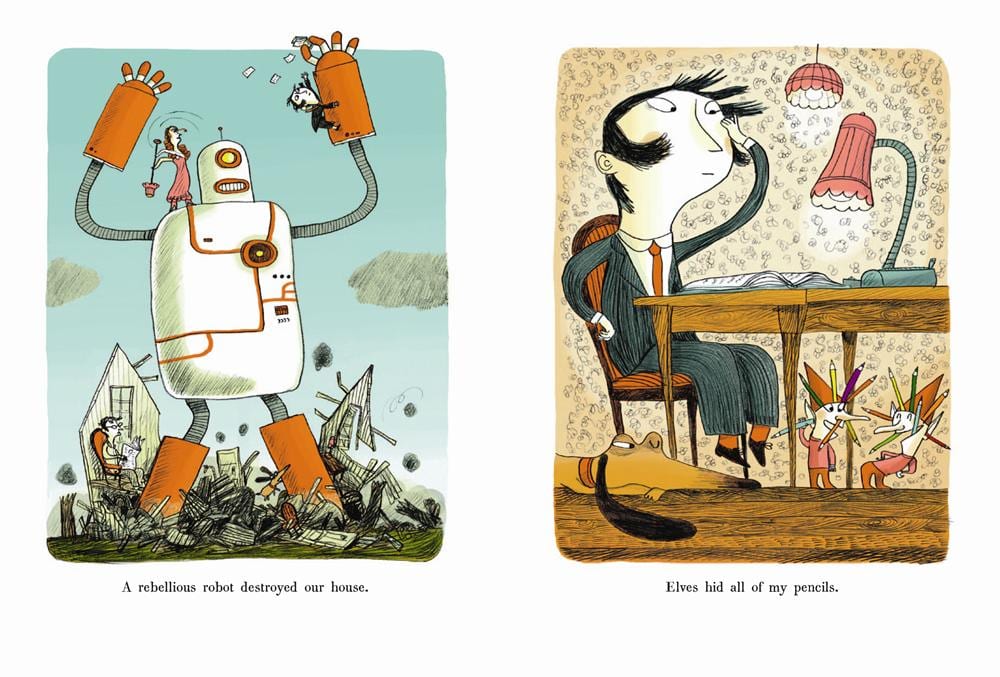 After reading the book to students I set them to work creating their own silly excuses and doodles in just 10 minutes.
They then got the opportunity to share their excuses with the class, which they were all very excited to do.
They had so much fun with this activity and it was so easy to pull off.  Their amazing excuses are on display in the hall downstairs.  Make sure to check them out so you don't get fooled when you hear them in class.