Awesome Summer Reads for Grades 4-5

Reading just adds to the fun of summer.  What is better than lounging around outside with an awesome book?  Or sitting up late and reading by flashlight in a tent or in bed?  Here is a list of books for grades 4 and 5 that you don't want to miss!  They will keep you hooked and reading well past your bedtime!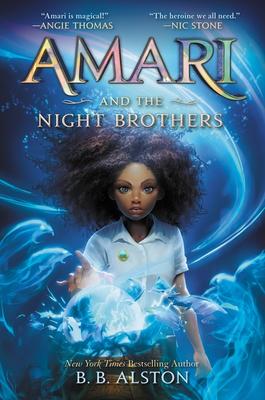 Amari and The Night Brothers by B.B. Alston
Amari Peters has never stopped believing her missing brother, Quinton, is alive. Not even when the police told her otherwise, or when she got in trouble for standing up to bullies who said he was gone for good.
So when she finds a ticking briefcase in his closet, containing a nomination for a summer tryout at the Bureau of Supernatural Affairs, she's certain the secretive organization holds the key to locating Quinton—if only she can wrap her head around the idea of magicians, fairies, aliens, and other supernatural creatures all being real.
Now she must compete for a spot against kids who've known about magic their whole lives. No matter how hard she tries, Amari can't seem to escape their intense doubt and scrutiny—especially once her supernaturally enhanced talent is deemed "illegal." With an evil magician threatening the supernatural world, and her own classmates thinking she's an enemy, Amari has never felt more alone. But if she doesn't stick it out and pass the tryouts, she may never find out what happened to Quinton.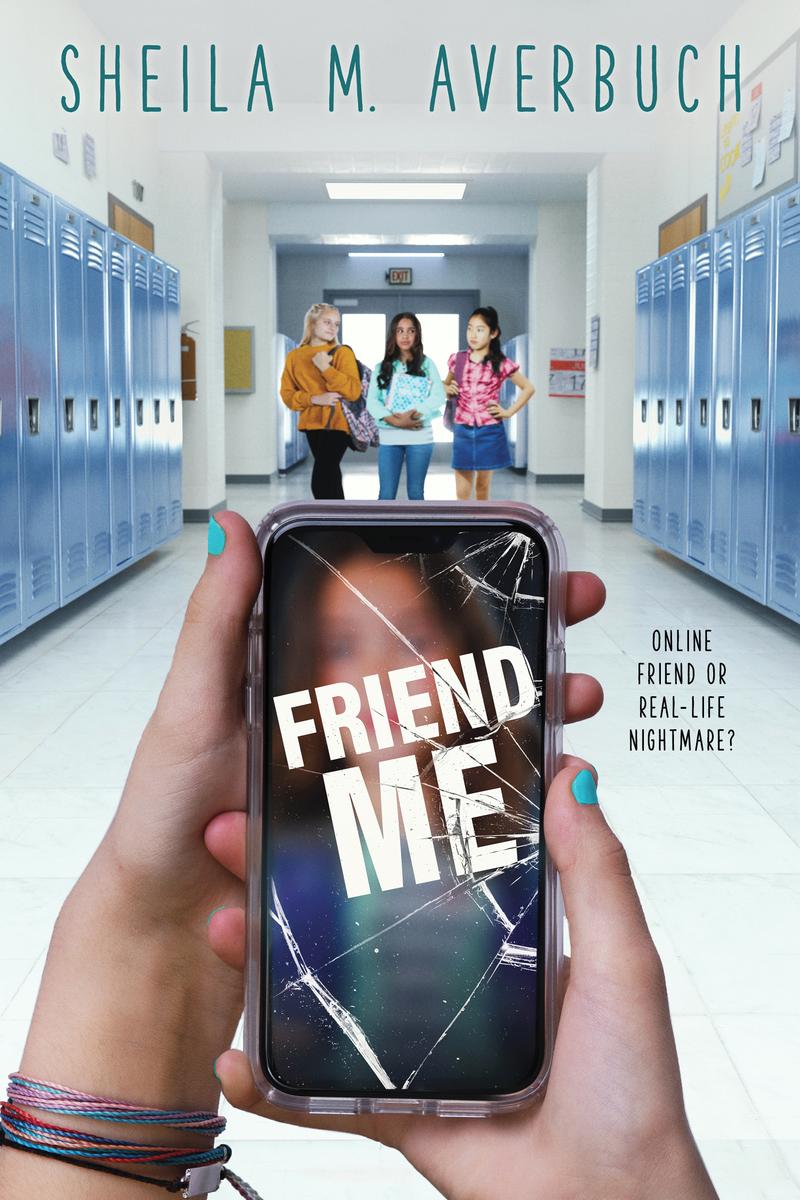 Friend Me by Sheila M. Averbuch
Roisin hasn't made a single friend since moving from Ireland to Massachusetts. In fact, she is falling apart under constant abuse from a school bully, Zara. Zara torments Roisin in person and on social media. She makes Roisin the laughingstock of the whole school.
Roisin feels utterly alone… until she bonds with Haley online. Finally there's someone who gets her. Haley is smart, strong, and shares anti-mean-girl memes that make Roisin laugh. Together, they are able to imagine what life could look like without Zara. Haley quickly becomes Roisin's lifeline.
Then Zara has a painful accident, police investigate, and Roisin panics. Could her chats with Haley look incriminating?
Roisin wants Haley to delete her copies of their messages, but when she tries to meet Haley in person, she can't find her anywhere. What's going on? Her best friend would never have lied to her, right? Or is Haley not who she says she is…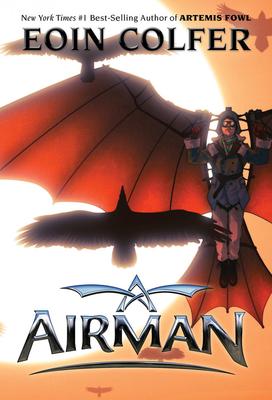 Airman by Eoin Colfer
Conor Broekhart was born to fly.
It is the 1890s, and Conor and his family live on the sovereign Saltee Islands, off the Irish coast. Conor spends his days studying the science of flight with his tutor and exploring the castle with the king's daughter, Princess Isabella.
But the boy's idyllic life changes forever the day he discovers a deadly conspiracy against the king. When Conor intervenes, he is branded a traitor and thrown into jail on the prison island of Little Saltee. There, he has to fight for his life, as he and the other prisoners are forced to mine for diamonds in inhumane conditions.
There is only one way to escape Little Saltee, and that is to fly. So Conor passes the solitary months by scratching drawings of flying machines into the prison walls. The months turn into years, but eventually the day comes when Conor must find the courage to trust his revolutionary designs and take to the skies.
The Total Eclipse of Nestor Lopez by Adrianna Cuevas
All Nestor Lopez wants is to live in one place for more than a few months and have dinner with his dad.
When he and his mother move to a new town to live with his grandmother after his dad's latest deployment, Nestor plans to lay low. He definitely doesn't want to anyone find out his deepest secret: that he can talk to animals.
But when the animals in his new town start disappearing, Nestor's grandmother becomes the prime suspect after she is spotted in the woods where they were last seen. As Nestor investigates the source of the disappearances, he learns that they are being seized by a tule vieja—a witch who can absorb an animal's powers by biting it during a solar eclipse. And the next eclipse is just around the corner…
Now it's up to Nestor's extraordinary ability and his new friends to catch the tule vieja—and save a place he might just call home.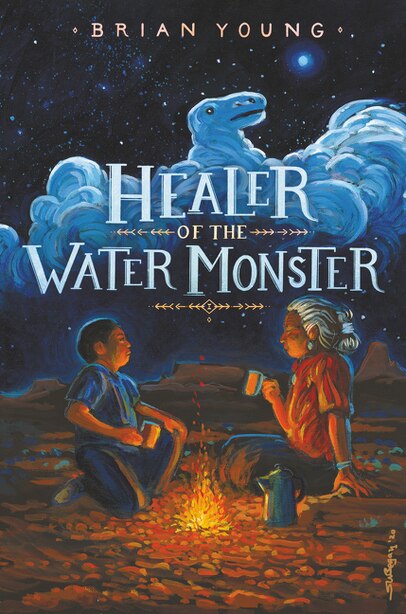 Healer of the Water Monster by Brian Young
When Nathan goes to visit his grandma, Nali, at her mobile summer home on the Navajo reservation, he knows he's in for a pretty uneventful summer, with no electricity or cell service. Still, he loves spending time with Nali and with his uncle Jet, though it's clear when Jet arrives that he brings his problems with him.
One night, while lost in the nearby desert, Nathan finds someone extraordinary: a Holy Being from the Navajo Creation Story–a Water Monster–in need of help.
Now Nathan must summon all his courage to save his new friend. With the help of other Navajo Holy Beings, Nathan is determined to save the Water Monster, and to support Uncle Jet in healing from his own pain.
Alice Fleck's Recipes for Disaster by Michelle Delaney
Alice Fleck's father is a culinary historian, and for as long as she can remember, she's been helping him recreate meals from the past — a hobby she prefers to keep secret from kids her age. But when her father's new girlfriend enters them into a cooking competition at a Victorian festival, Alice finds herself and her hobby thrust into the spotlight.
     And that's just the first of many surprises awaiting her. On arriving at the festival, Alice learns that she and her father are actually contestants on Culinary Combat, a new reality TV show hosted by Tom Truffleman, the most famous and fierce judge on TV! And to make matters worse, she begins to suspect that someone is at work behind the scenes, sabotaging the competition.
     It's up to Alice, with the help of a few new friends, to find the saboteur before the entire competition is ruined, all the while tackling some of the hardest cooking challenges of her life . . . for the whole world to see.
Fly on the Wall by Remy Lai
Henry Khoo's family treats him like a baby. He's not allowed to go anywhere without his sister/chaperone/bodyguard. And he definitely CAN'T take a journey halfway around the world all by himself!
But that's exactly his plan. After his family's annual trip to visit his father in Singapore is cancelled, Henry decides he doesn't want to be cooped up at home with his overprotective family and BFF turned NRFF (Not Really Friend Forever). Plus, he's hiding a your-life-is-over-if-you're-caught secret: he's the creator of an anonymous gossip cartoon, and he's on the verge of getting caught. Determined to prove his independence and avoid punishment for his crimes, Henry embarks on the greatest adventure everrr. . . hoping it won't turn into the greatest disaster ever.
Best Nerds Forever by James Patterson and Chris Grabenstein
One minute, Finn was biking home from school, and the next, he was run off the road by a maniac in a big van. Now, he's a ghost. He can do lots of fun things, like try every ice cream flavor in the store, sneak up on people, and play as many video games as he wants. Finn even has a new ghost friend, Isabella, to show him the ropes. But he also has a lot of BIG questions, like: who wanted him dead? And can he stop the maniac from striking again? 
Packed with hilarious moments, epic friendships, and fun art, Best Nerds Forever celebrates the nerd in each of us and the joy of living life to its fullest. 
Fins by Randy Wayne White
The world's shark population is in trouble for a sad, simple reason: shark fin soup. And although it's illegal, poachers have been targeting Florida's biannual migration of blacktip sharks.
Marine biologist Doc Ford needs some assistance protecting the sharks and enlists the help of three kids—Luke, Maribel and Sabina. Luke is brand-new to Florida from the Midwest; sisters Maribel and Sabina have only recently arrived from Cuba—and all three feel like fish out of water. It's going to take some convincing for them to work as a team and to recognize in themselves the courage, wisdom and tenacity that Doc sees in them.
Together they form Sharks, Inc. and are given an important assignment: to set out each day on their small fishing boat in hopes of tagging sharks for Doc's research—and to stay away—far away—from any possible poachers in the area.
Best Babysitters Ever by Caroline Cala
The trio certainly isn't looking for trouble, but when they come face to face with danger, survival requires them to rely on each of their own unique gifts, and especially on one another.
Once upon a time, a girl named Kristy Thomas had a great idea: to form The Baby-Sitters Club with her best friends. And now twelve-year-old Malia Twiggs has had a great idea too. Technically, she had Kristy's idea.(And technically, little kids seem gross and annoying, but a paycheck is a paycheck). After a little convincing, Malia and her friends Dot and Bree start a babysitting club to earn funds for an epic birthday bash. But babysitting definitely isn't what they thought it would be.  
Three friends. No parents. Unlimited snacks. And, okay, occasionally watching other people's children. What could possibly go wrong?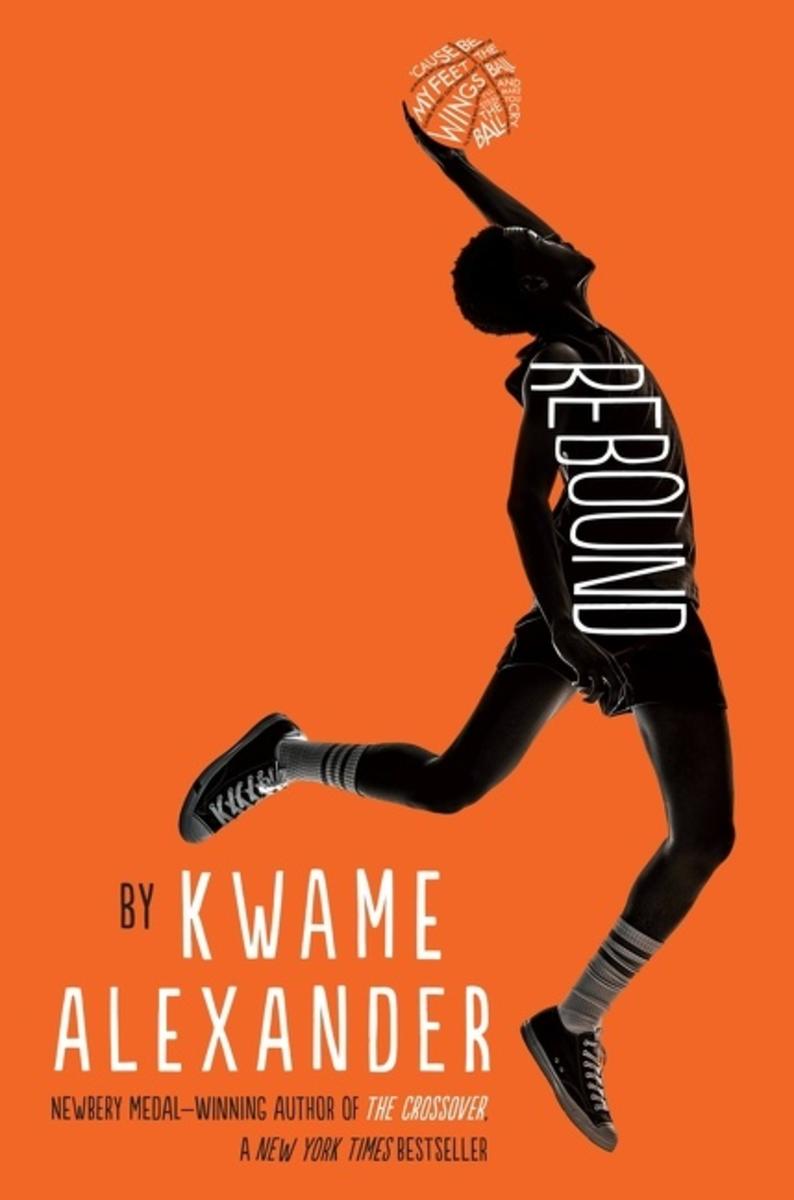 Rebound by Kwame Alexander
Before Josh and Jordan Bell were streaking up and down the court, their father was learning his own moves. Chuck Bell takes center stage as readers get a glimpse of his childhood and how he became the jazz music worshiping, basketball star his sons look up to.
A novel in verse with all the impact and rhythm readers have come to expect from Kwame Alexander, Rebound goes back in time to visit the childhood of Chuck "Da Man" Bell during one pivotal summer when young Charlie is sent to stay with his grandparents where he discovers basketball and learns more about his family's past.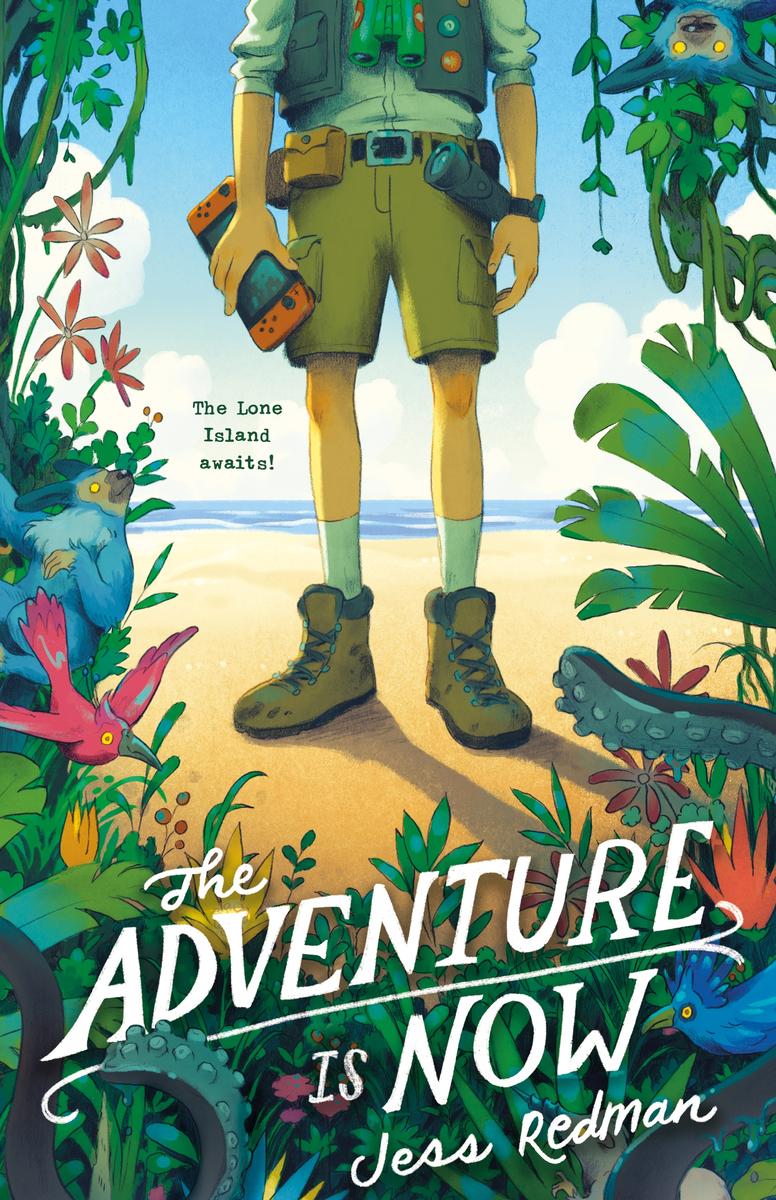 The Adventure is Now by Jess Redman
Sometimes it's hard to be Milton P. Greene. He says all the wrong things, his family is falling apart, and everyone at school avoids him because of the very embarrassing Bird Brain Incident. But when Milton plays his video game Isle of Wild, he becomes someone else—Sea Hawk, the brave and brilliant naturalist explorer who conquers danger at every turn.
Then Milton's parents ship him off to the remote Lone Island for the summer, where his uncle Evan is an environmentalist researcher. The island is chock-full of spectaculous species, and Milton realizes this is his chance to become the brave and brilliant naturalist he's always wanted to be—and even meet some fellow explorers!
But as it turns out, the future of the Lone Island is in some pretty serious peril, and the only thing that can save it is a field guide full of cryptic clues. If Milton and his unexpected new friends are going to protect the island, they'll have to trust each other, discover new truths, and embark on a wild and wondrous adventure all their own.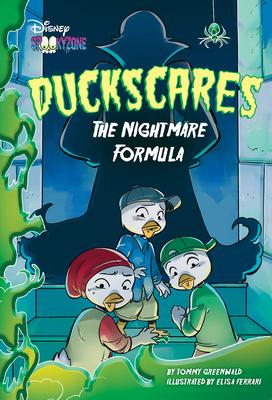 Duckscares – The Nightmare Formula by Tommy Greenwild and Elisa Ferrari
Huey, Dewey, and Louie–the world-famous nephews of Donald Duck–are off on a globetrotting adventure! When the boys are suddenly (and confusingly) selected for a prestigious exchange program, they head off to Germany, where they learn about soccer, the local culture . . . and a spooky plot plaguing their new friends. What's all this about a haunting? Written by acclaimed author Tommy Greenwald and featuring two-color illustrations throughout, this series starter is perfect for young mystery fans.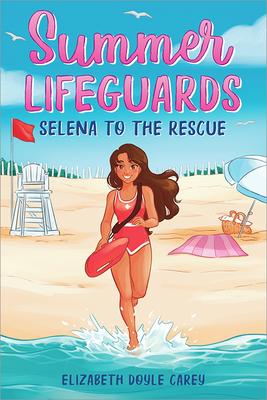 Summer Lifeguards – Selena to the Rescue by Elizabeth Doyle Carey
Junior Lifeguards basic training isn't for wimps. Thirteen-year-old aspiring actress Selena Diaz learns this the hard way during her first week of training. Along with best pals Jenna, Piper, and Ziggy, Selena is just getting her feet wet as a lifeguard trainee and the going is tough.
What's worse, she's also dealing with a new job, swim lessons, a show-tunes singing math tutor, and a haughty neighbor who's also kind of her boss. Meanwhile, they soon discover that a real Hollywood star is shining brightly in their midst—right here on the Cape!
It's going take all of Selena's showbiz enthusiasm to tackle her busiest summer ever.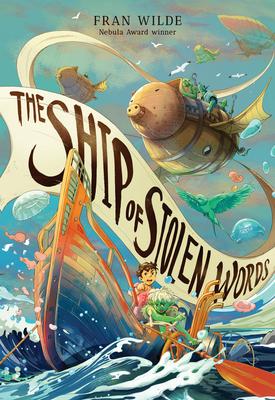 The Ship of Stolen Words by Fran Wilde
No matter how much trouble Sam gets in, he knows that he can always rely on his magic word, "sorry," to get him out of a pinch. Teasing his little sister too much? Sorry! Hurt someone's feelings in class? Sorry! Forgot to do his chores? So sorry! But when goblins come and steal his "sorry," he can't apologize for anything anymore. To get his "sorry" back and stop the goblins from stealing anyone else's words, Sam will have to enter the goblins' world and try and find the depository of stolen words.
There, he meets Tolver, a young goblin who's always dreamed of adventure. Tolver longs to use the goblin technology—which can turn words into fuel to power ships—to set off and explore, but his grandma warns him that the goblin prospectors will only bring trouble.
Together, Tolver and Sam will have to outsmart the cruel prospectors and save the day before Sam's parents ground him forever!