Fantastic Summer Reads K-3

Reading over the summer is one of life's joys!  A time when we are reading simply for the fun of it, not for homework.  It also keeps our literacy skills sharp all summer long.  Here is a list of books so fun that kids will want make time for reading each day.
Picture Books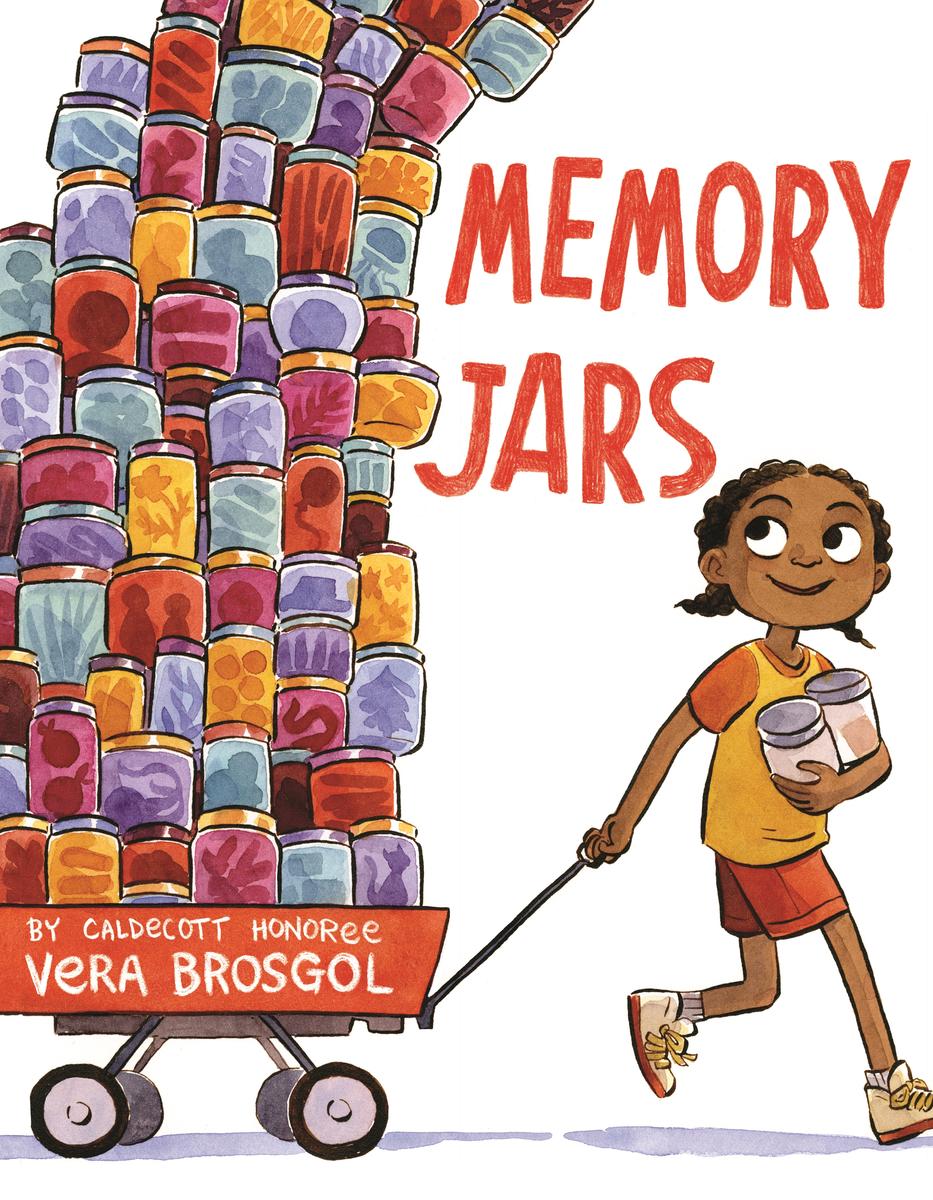 Memory Jars by Vera Brosgol
A young girl finds a clever way to keep her favorite things–and people–close to her forever in Memory Jars, from Caldecott Honoree Vera Brosgol.
Freda is devastated when she can't eat all the delicious blueberries she's picked. She has to wait a whole year before they're back, and she doesn't want to lose them! Then Gran reminds her that they can save blueberries in a jar, as jam. So Freda begins to save all her favorite things. But it turns out that saving everything also means she can't enjoy anything, and Freda realizes that some things are best saved as memories.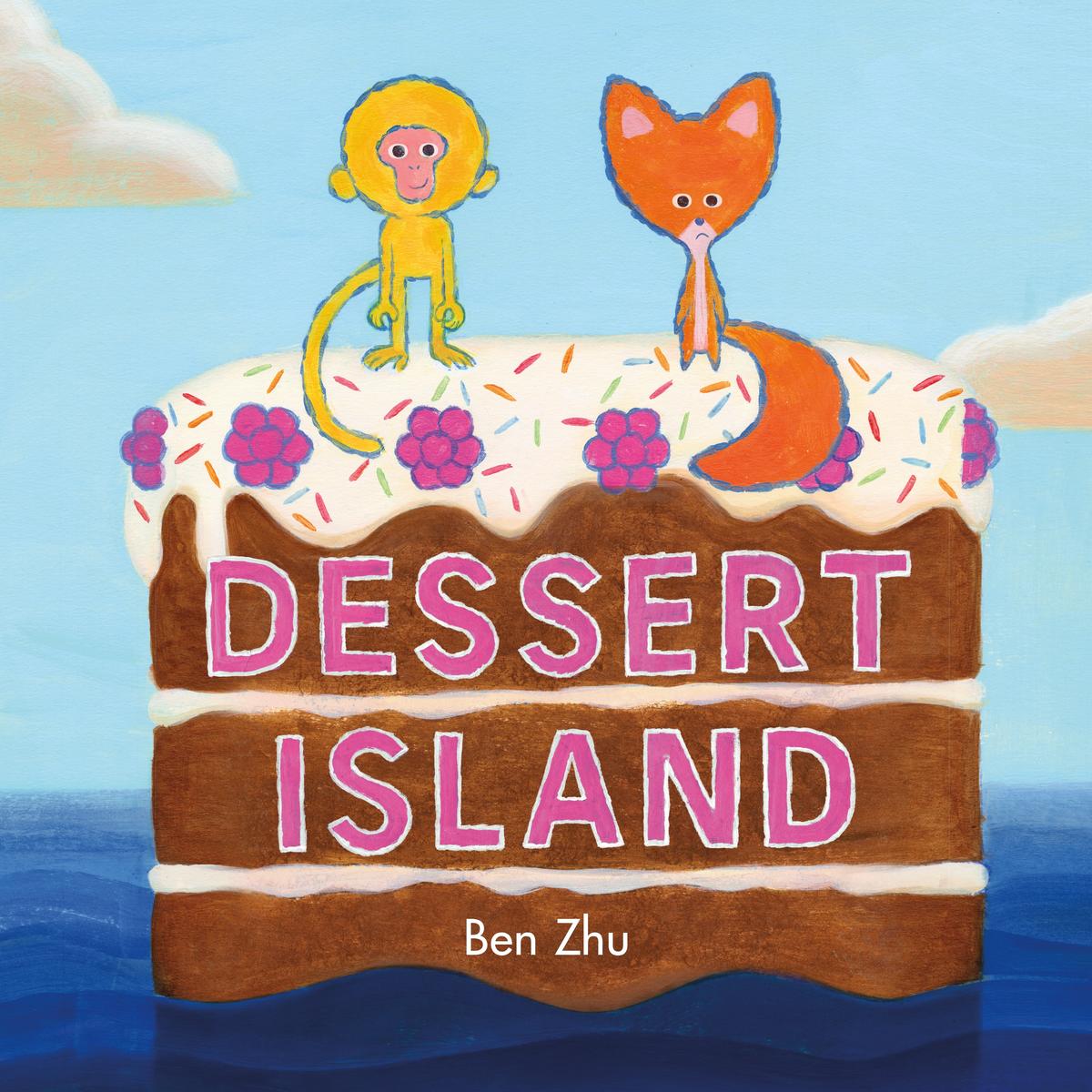 Dessert Island by Ben Zhu
Ben Zhu's Dessert Island is an irresistible picture book about sharing and caring.
Monkey is on a dessert island. It is made of frosting, berries, and other delicious things.  Fox is on a desert island. It is made of dirt, rocks, and sand.  But as time goes on, their fortunes change, and Monkey and Fox discover that no animal is an island.  This wonderfully layered story has themes of consumption and conservation at its center, and wraps up with a sweet and satisfying ending.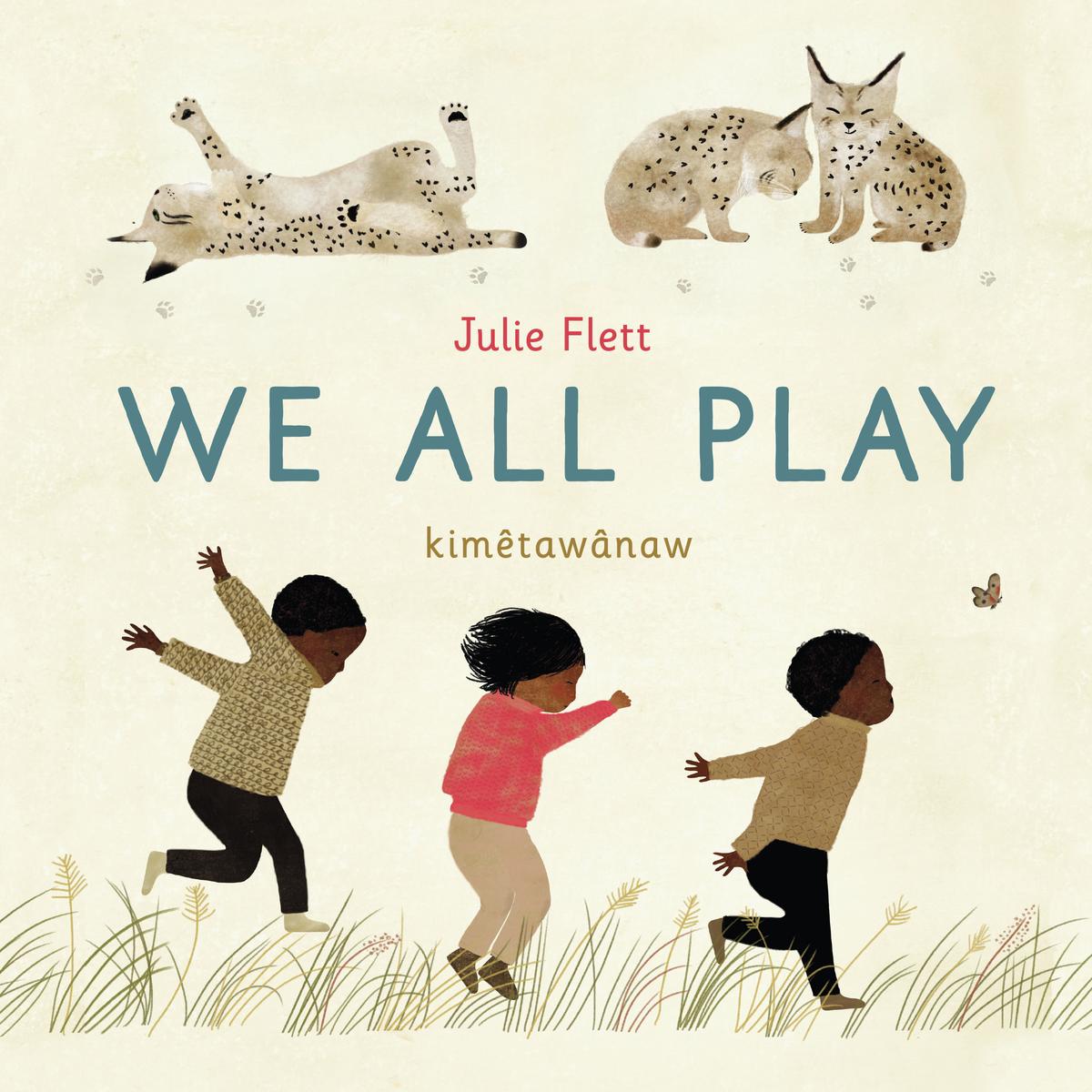 We All Play by Julie Flett
From Julie Flett, the beloved author and illustrator of Birdsong, comes a joyous new book about playtime for babies, toddlers, and kids up to age 7. 
Animals and kids love to play! This wonderful Own Voices book celebrates playtime and the connection between children and the natural world. 
Creepy Carrots! by Aaron Reynolds and Peter Brown
In this Caldecott Honor–winning picture book, The Twilight Zone comes to the carrot patch as a rabbit fears his favorite treats are out to get him.
Jasper Rabbit loves carrots—especially Crackenhopper Field carrots.
He eats them on the way to school.
He eats them going to Little League.
He eats them walking home.
Until the day the carrots start following him…or are they?
     Celebrated artist Peter Brown's stylish illustrations pair perfectly with Aaron Reynold's text in this hilarious picture book that shows it's all fun and games…until you get too greedy.
Bear Came Along by Richard T. Morris and LeUyen Pham
Once there was a river flowing through a forest. The river didn't know it was capable of adventures until a big bear came along. But adventures aren't any fun by yourself, and so enters Froggy, Turtles, Beaver, Racoons, and Duck.
These very different animals take off downstream, but they didn't know they needed one another until thankfully, the river came along.
This hilarious picture book and heartfelt message celebrates the joy and fun that's in store when you embark together on a ride of a lifetime.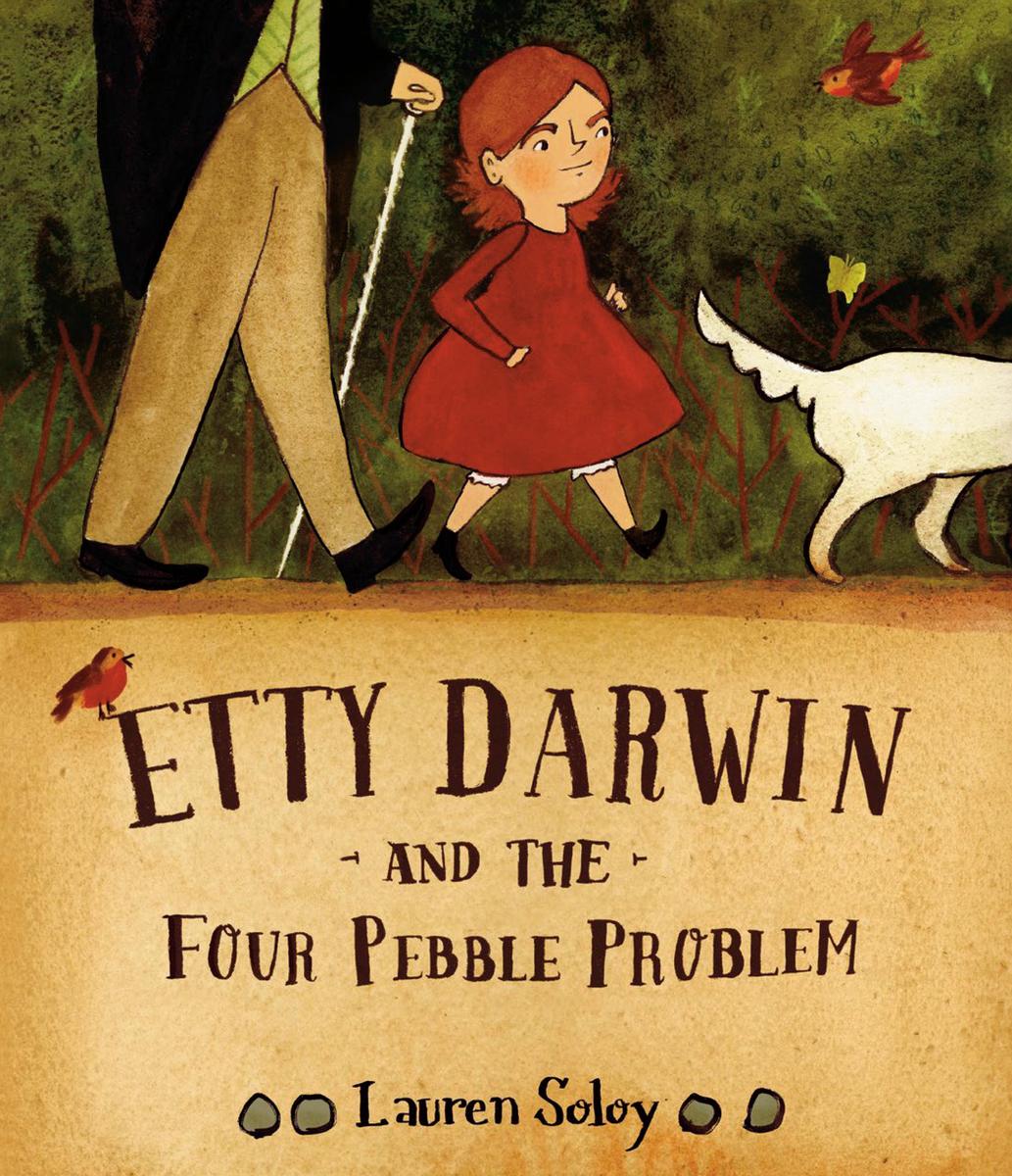 Etty Darwin and the Four Pebble Problem by Lauren Soloy
Etty Darwin and her famous father go for a walk to ponder life, science . . . and fairies! Inspired by the real-life daughter of Charles Darwin.
A gorgeous rumination on belief and imagination featuring Henrietta (Etty) Darwin and her famous father, Charles. Etty went on to become a valued and keen editor of Charles's work and a thoughtful and intellectual being in her own right. This imagined conversation between Etty and Charles as they stroll around Charles's real-life "thinking track" explores their close relationship and shows that even science is nothing without an open mind and imagination.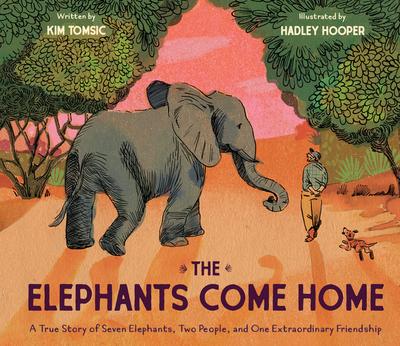 The Elephants Come Home by Kim Tomsic and Hadley Hooper
The amazing true story of a herd of elephants, the man who saved them, and the miracle of love that brought them home.
One day in 1999, Lawrence Anthony and Francoise Malby hear that a herd of wild African elephants needs a new home. They welcome the elephants to their wildlife sanctuary—Thula Thula—with open arms. But the elephants are much less sure they want to stay. How will Lawrence prove to them that they are safe and loved? What follows is a gorgeously illustrated real-life story of a friendship . . . and the story of the miraculous way that love given freely will return—greater and more wonderful than it began.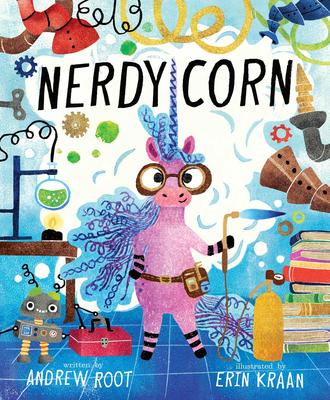 Nerdy Corn by Andrew Root and Erin Kraan
Meet Fern! She's a smart, creative unicorn who prefers building robots and coding software to jumping through shimmering rainbows and splashing in majestic waterfalls. Even though Fern is a good friend and always willing to help others, the other unicorns tease her and call her a nerdycorn.
One day, Fern has had enough and decides to stop fixing her friends' broken things. But then the confetti machine, the rainbow synthesizer, and the starlight bedazzler all go haywire during the biggest Sparkle Dance Party of the year! Fern can certainly fix them…but will she?
Chapter Books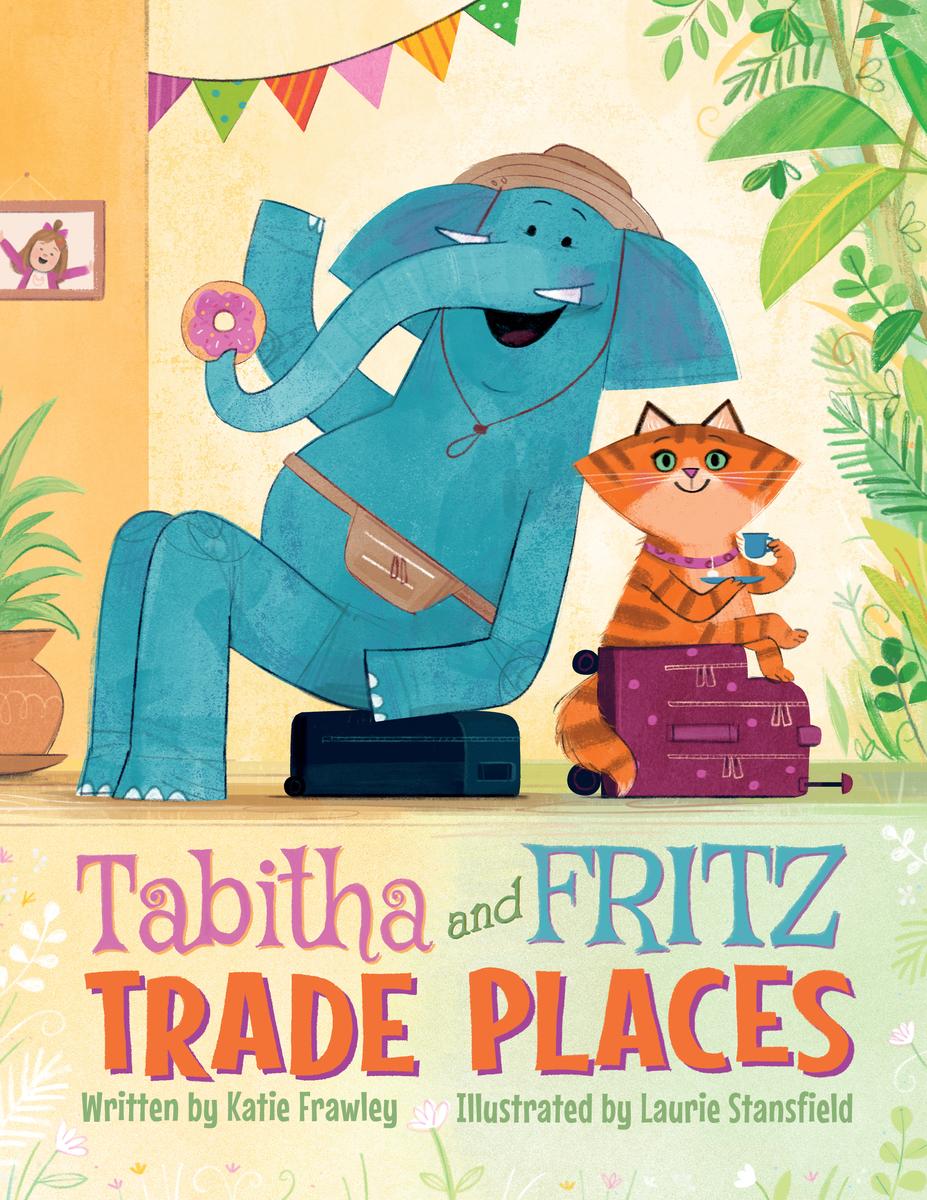 Tabitha and Fritz Trade Places by Katie Frawleg and Laurie Stansfield
Pack your bags and join Tabitha and Fritz as they journey across the world to switch lives.
Tabitha the cat is tired of her easy, coddled life. An adventure across the world might spice things up! Fritz the elephant dreams of celebrating his birthday with an exciting voyage to a faraway place. So after the two connect online via Lair-bnb, they pack their bags and head across the globe to trade places. Will Fritz love the city life? Will the rain forest be all that Tabitha has hoped for? Join this adventurous pair as they find out whether the grass really is greener…on the other side of the world!
The Good Dog Series by Cam Higgins and Ariel Landy
Meet the loveable and rambunctious puppy, Bo Davis, in this first book of the Good Dog series! When Bo loses something important, his search takes him all over the farm.
Springtime has arrived at the Davis Family Farm! Spring showers lead to muddy hijinks for a young pup named Bo. But when Bo loses his dog tag, he gets serious and enlists all of his barnyard pals to help him find it. From horse stalls to chicken coops to grazing fields and beyond, Bo's adventure takes him all over the farm, introducing a cast of friends and frenemies.
With easy-to-read language and illustrations on almost every page, the Good Dog chapter books are perfect for beginning readers.
The Fabled Stables: Willa the Wisp by Jonathan Auxier and Olga Demidova
The first book in a magical chapter-book adventure series by the Governor General Award-winning author of Sweep.
Auggie Pound is eight years old and has the greatest job of all time: he cares for all the animals in the Fabled Stables. The Fabled Stables house the rarest creatures in existence — all of them one-of-a-kind. Auggie's job is to care for these creatures, as well as track down and safely capture endangered magical beasts in the wild. Some mornings, he arrives to find an empty stall with the name of a new creature to rescue. One day, the Stables rearrange themselves out of the blue, creating a new stall. The sign over the gate says, "Wisp." But what is a wisp and where is it? All Auggie can see is a moonlit swamp stretching out before him. Then a hungry HOWLLLLLLL rings out in the darkness. It's up to Auggie to go into the swamp to find the wisp before it's too late.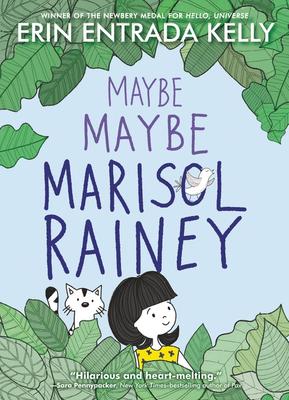 Maybe Maybe Marisol Rainey by Erin Entrada Kelly
Marisol Rainey's mother was born in the Philippines. Marisol's father works and lives part-time on an oil rig in the Gulf of Mexico. And Marisol, who has a big imagination and likes to name inanimate objects, has a tree in her backyard she calls Peppina . . . but she's way too scared to climb it. This all makes Marisol the only girl in her small Louisiana town with a mother who was born elsewhere and a father who lives elsewhere (most of the time)—the only girl who's fearful of adventure and fun.
Will Marisol be able to salvage her summer and have fun with Jada, her best friend? Maybe. Will Marisol figure out how to get annoying Evie Smythe to leave her alone? Maybe. Will Marisol ever get to spend enough real time with her father? Maybe. Will Marisol find the courage to climb Peppina? Maybe.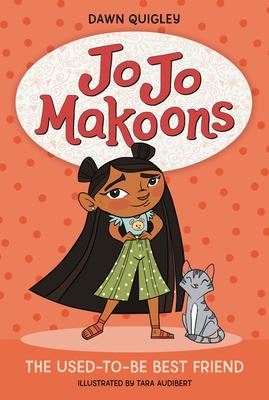 Jojo Makoons by Dawn Quigley
Hello/Boozhoo—meet Jo Jo Makoons! Full of pride, joy, and plenty of humor, this first book in an all-new chapter book series by Dawn Quigley celebrates a spunky young Ojibwe girl who loves who she is.
Jo Jo Makoons Azure is a spirited seven-year-old who moves through the world a little differently than anyone else on her Ojibwe reservation. It always seems like her mom, her kokum (grandma), and her teacher have a lot to learn—about how good Jo Jo is at cleaning up, what makes a good rhyme, and what it means to be friendly.
Even though Jo Jo loves her #1 best friend Mimi (who is a cat), she's worried that she needs to figure out how to make more friends. Because Fern, her best friend at school, may not want to be friends anymore…
Mr. Putter and Tabby Series by Cynthia Rylant
"The gentle, affecting first volume introduces elderly Mr. Putter, who decides that a cat will keep him from feeling lonely. Rylant's texts reflect admirable concern for brevity and meticulous consideration of every word. They are in perfect sync with Howard's expressive sketches, which slip abundant visual jokes into sunny, transparent watercolors and gouaches, and fluid pencil and pastel scribbles."–Publishers Weekly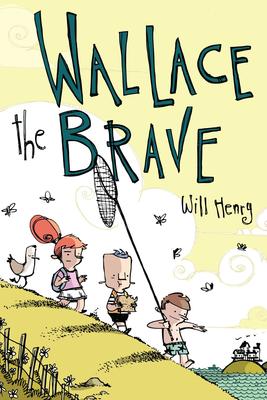 Wallace The Brave by Will Henry
"Wallace the Brave is a little taste of classic comics from the past."
—The Huffington Post
Welcome to Snug Harbor! Will Henry's Wallace the Brave is a whimsical comic strip that centers around a bold and curious little boy named Wallace, his best friend Spud and the new girl in town, Amelia. Wallace lives in the quaint and funky town of Snug Harbor with his fisherman father, plant loving mother and feral little brother, Sterling.
Haggis and Tank Series by Jessica Young and James Burks
Meet Haggis and Tank–two dogs with BIG imaginations!Pick a book. Grow a reader! This series is part of Scholastic's early chapter book line called Branches, which is aimed at newly independent readers. With easy-to-read text, high-interest content, fast-paced plots, and illustrations on every page, these books will boost reading confidence and stamina. Branches books help readers grow!Tank is an outgoing Great Dane. Haggis is a grumpy Scottie dog. In the first book in the series, Haggis and Tank set sail as pirates. At first, Haggis doesn't see what Tank does–that an adventure awaits them with just a little imagination! But soon, Haggis joins in and the two friends go on a pirate adventure. They talk like pirates, swab the deck, and even search for buried treasure. This series is full of clever wordplay and homophones that make Haggis and Tank's adventures even more fun!
Dragon Masters Series by Tracey West
Pick a book. Grow a reader. This series is part of Scholastic"s early chapter book line called Branches, which is aimed at newly independent readers. With easy-to-read text, high-interest content, fast-paced plots, and illustrations on every page, these books will boost reading confidence and stamina. Branches books help readers grow! DRAGON MASTERS has it all! Dragons, a Dragon Stone, a king, a wizard, and magic! In the first book in this fully-illustrated series, 8-year old Drake is snatched up by King Roland"s soldier and taken to the castle. He is to be trained as a Dragon Master. At the castle, he is joined by three other young Dragon Masters-in-training: Ana, Rori, and Bo. The Dragon Masters must learn how to connect with and train their dragons–and they must also uncover their dragons" special powers. Does Drake have what it takes to be a Dragon Master? What is his dragon"s special power
Ways to Make Sunshine by Renee Watson and Nina Mata
From Newbery Honor and Coretta Scott King Author Award winner Renée Watson comes the first book in a young middle grade series about Ryan Hart, a girl who is pure spirit, kindness, and sunshine.
Ryan Hart has a lot on her mind–school, self-image, and especially family. Her dad finally has a new job, but money is tight. That means some changes, like selling their second car and moving into a new (old) house. But Ryan is a girl who knows how to make sunshine out of setbacks. As her brother says when he raps about her, she's got the talent that matters most: it's a talent that can't be seen, she's nice, not mean!
Ryan is all about trying to see the best in people, to be a good daughter, a good sister, a good friend. But even if her life isn't everything she would wish for, when her big brother is infuriating, her parents don't quite understand, and the unexpected happens, she always finds a way forward, with grace and wit. And plenty of sunshine.