Super Fun Summer Reads K-3
It is very important that you continue to read a little bit every day all summer long, that way you are well practiced and ready for a new school year in September.  Here is a list of fun recommendations for our grades k up to grade 3 that you can find at your nearest public library.
I can't wait to see everyone in September, I have missed you all very much.
Have a wonderful summer!
YOUR ASSIGNMENT – YOUR SUMMER BOOK BUCKET LIST:  In the comments on this page, post a list of books you plan to read over the summer.  They can be from your personal collection, from this list, books you've seen mentioned online, books you've seen in bookstores, or other books you already had in mind to borrow or buy this summer.
Fun Picture Books
Beloved author-illustrator Liz Climo is back with a hilarious take on (reluctant) friendship that will appeal to fans of We Don't Eat Our Classmates and I Want My Hat Back!
When a carefree bunny is approached by a voracious bear in the woods, Bunny has just one request: "Please don't eat me."
Celebrate diversity and inclusion with this New York Times bestselling picture book about a school where all are welcome! Look under the jacket for a poster, and don't miss the fold-out page at the end of the book.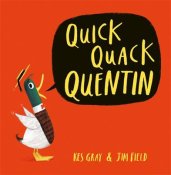 From the creators of the bestselling Oi Frog! Frog comes an hilarious tale about one duck's quest for a missing vowel!
Here's a marvelous picture book, charmingly written and beautifully illustrated, about the power of memory and the magic of friendship.
Zuri's hair has a mind of its own. It kinks, coils, and curls every which way. Zuri knows it's beautiful. When Daddy steps in to style it for an extra special occasion, he has a lot to learn. But he LOVES his Zuri, and he'll do anything to make her — and her hair — happy.
Meet a very Serious Goose in late-night host Jimmy Kimmel's first fun and funny picture book! There is nothing silly about this goose. You CANNOT make her laugh, so DON'T EVEN TRY!
Everyone knows the cool beans. They're sooooo cool.
And then there's the uncool has-bean . . .
Always on the sidelines, one bean unsuccessfully tries everything he can to fit in with the crowd—until one day the cool beans show him how it's done.
The newest picture book from the creators of Iggy Peck, Architect; Rosie Revere, Engineer; and Ada Twist, Scientist stars Sofia Valdez, a community leader who stands up for what she believes in!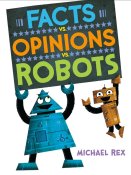 A hilarious, timely conversation about the differences between facts and opinions, by the creator of the #1 New York Times bestseller Goodnight Goon
Hilarious illustrated non-fiction about cockroaches perfect for beginning readers. You'll bug out over this perfect pairing of humorous text and funny illustrations about this insect that's been around for over 335 million years!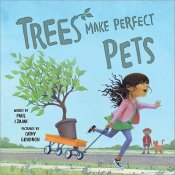 Abigail is determined to get the perfect pet.
So she chooses Fido. He keeps her cool from the sun, stays where she tells him, and even gives her air to breathe. That's because Fido is a tree!
Every veggie needs their shut-eye in this bedtime book that celebrates community, the joys of a small garden, and the importance of taking care of ourselves.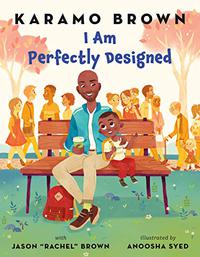 I Am Perfectly Designed is an exuberant celebration of loving who you are, exactly as you are, from Karamo Brown, the Culture Expert of Netflix's hit series Queer Eye, and Jason Brown―featuring illustrations by Anoosha Syed.
A potato and his eggplant nemesis struggle to find the perfect pants in this hilarious, heartwarming tale of forgiveness by bestselling Geisel-Award winning creator Laurie Keller.
Chapter Books
Roald Dahl meets The Penderwicks in this quirky, humorous, whimsical, and heartwarming middle grade debut about two siblings who run away from home to escape working in the family coffin business.
Meet RORY BRANAGAN – he eats bad guys for breakfast. Well, not ACTUALLY. But he IS the best detective in town. First in a hilarious illustrated comedy-crime series for kids.
A nameless boy finds treasure, courage, and clues to his past in this hilarious high-seas adventure.
Smart cat. Messy puppy. Here comes trouble… Meet Jasper and Scruff, an unlikely pair as they learn about friendship, determination, and working together.
Best-selling author Rick Riordan welcomes indigenous fantasy writer Rebecca Roanhorse to his imprint with this thrilling adventure about a Navajo girl who discovers she's a monsterslayer.
Fans of Newbery Medal winner Sharon Creech's Love That Dog and Hate That Cat will love her newest tween novel, Moo. This uplifting tale reminds us that if we're open to new experiences, life is full of surprises.
Kitty is a superhero-in-training with feline superpowers. She dreams of being like her superhero mum one day, but she's still got a lot to learn.
From the author of The Day the Crayons Quit comes a groundbreaking new friendship series, introducing mischievous Monkey and inquisitive Cake as they grapple with life's biggest questions.
From the world of Good Night Stories for Rebel Girls comes a historical novel based on the life of Dr. Wangari Maathai, the Nobel Peace Prize-winning activist and environmentalist from Kenya.
Introducing Isabel, aka Bunjitsu Bunny! She is the BEST bunjitsu artist in her school, and she can throw farther, kick higher, and hit harder than anyone else! But she never hurts another creature . . . unless she has to.
An enchanting, exciting fantasy about a real-world girl searching for her sister in a land full of magic and strange creatures, blending the timeless feel of A Wrinkle in Time with Frozen's powerful themes of identity, enchantment, and sisterhood.
From debut author Janae Marks comes a captivating mystery full of heart, as one courageous girl questions assumptions, searches for the truth, and does what she believes is right—even in the face of great opposition. A perfect book for fans of Front Desk and All Rise for the Honorable Perry T. Cook!
Meet Desmond Cole! A fearless eight-year-old who runs his own ghost patrol, looking for ghosts, monsters, and mischief makers everywhere. Oh, and he just so happens to be my new best friend…and thank goodness! Because I'm afraid of everything.
Best-selling author Rick Riordan introduces this adventure by Roshani Chokshi about twelve-year-old Aru Shah, who has a tendency to stretch the truth in order to fit in at school.