Bake-A-Cake Storytime
Today we read two cake picture books.  Because who doesn't LOVE cake?
We read;
I Really Want the Cake by Simon Philip and Lucia Gaggioti
and
The Bake-A-Cake Book by Marie Meijer and Charlotte Ramel
Cake Recipe
This recipe is from one of my all-time favourite cookbooks, How It All Vegan.  This is the cake recipe that I make most often at home.  It is very quick to whip up!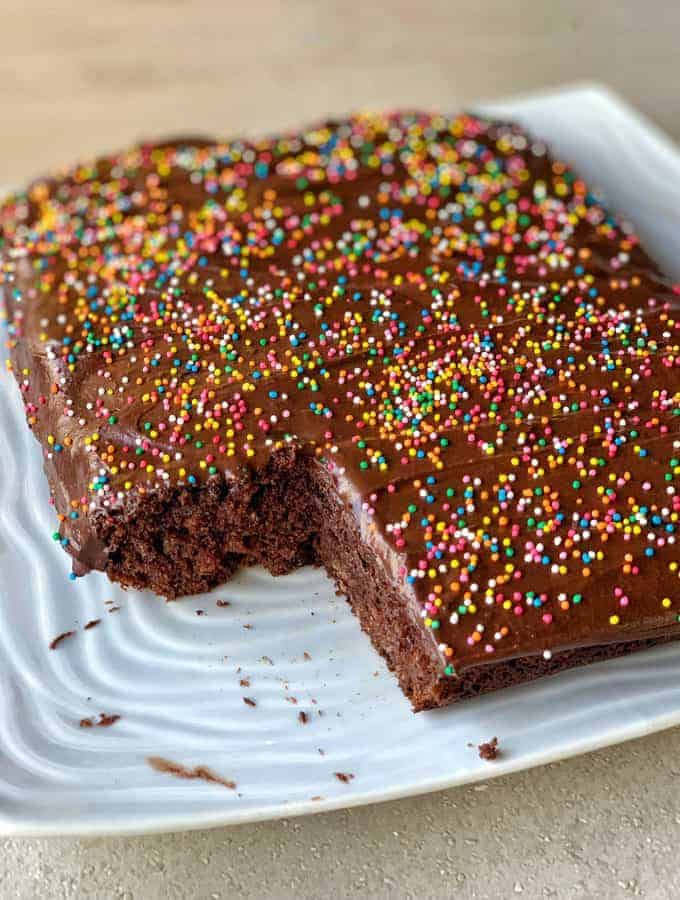 Auntie Bonnie's Wacky Cake
from ~"How it all Vegan"~
1 1/2 cups Flour
1 cup Dry Sweetener ( I use sugar)
4 TBS Cocoa or Carob Powder
1 1/2 tsp Vanilla
1 tsp Baking Powder
1 TBS Vinegar
1 tsp Baking Soda
5 TBS Oil
1/2 tsp Salt
1 cup Cold Water
Preheat oven to 325.
In a large bowl, stir together the flour, Cocoa powder, baking powder, baking soda, and salt.
Add the sweetener, vanilla, vinegar, oil, and water and mix together gently until "just mixed". Pour into a lightly oiled (8 inch round) cake pan and bake for 45-50 minutes.
Test with a fork to see if done, When cooled, ice and serve.
Delicious Icing
With a hand mixer or a stand mixer, combine 7 Tbs vegan butter or margarine, 3 1/2 cups icing sugar, 3 to 5 Tbs milk alternative, a few drops of vanilla OR for chocolate icing, a few tablespoons of cocoa powder.  You can add either a tiny bit more icing sugar or a tiny bit more milk until you get the perfect consistency.  If making vanilla icing you can add food colouring to make it any colour you like.
Decorate your cake with fresh fruit OR sprinkles and candy!