Summer Reads to Keep You Up Late Grades 6-8

Summer is the best time of year and one of the nicest things about it for students is that you get to stay up later than during the school year.  Here is a list of amazing books that are sure to keep you reading well past lights out!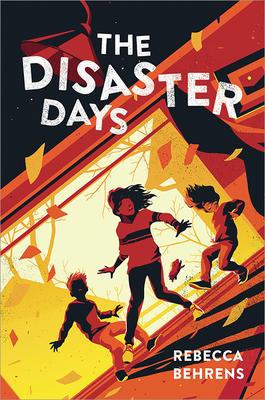 The Disaster Days by Rebecca Behrens
Hannah Steele loves living on Pelling, a tiny island near Seattle. She's always felt totally safe there.
So when she's asked to babysit after school one day, it's no big deal. Zoe and Oscar are her next-door neighbors, and Hannah just took a babysitting class, which she's pretty sure makes her an expert. She isn't even worried that she left her inhaler at home.
Then the shaking begins.
The terrifying earthquake only lasts four minutes, but it changes everything—damaging the house, knocking out the power, and making cell service nonexistent. Even worse, the ferry and the bridge connecting the kids to help—and their parents—are both blocked, which means they're stranded alone. And Hannah's in charge as things go from bad to worse.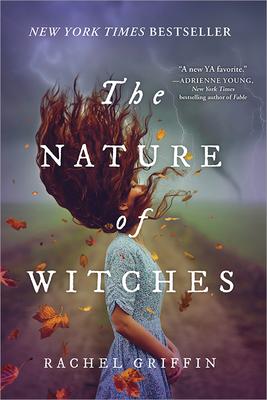 The Nature of Witches by Rachel Griffin
For centuries, witches have maintained the climate, but now their control is faltering as the atmosphere becomes more erratic; the storms, more destructive. All hope lies with Clara, a once-in-a-generation Everwitch whose magic is tied to every season.
In Autumn, Clara wants nothing to do with her power. It's wild and volatile, and the price of her magic—losing the ones she loves—is too high, despite the need to control the increasingly dangerous weather.
In Winter, the world is on the precipice of disaster. Fires burn, storms rage, and Clara accepts that she's the only one who can make a difference.
In Spring, she falls for Sang, the witch training her. As her magic grows, so do her feelings, until she's terrified Sang will be the next one she loses.
In Summer, Clara must choose between her power and her happiness, her duty and the people she loves…before she loses Sang, her magic, and thrusts the world into chaos.
My Hero Academia Series by Kohei Horikoshi
Midoriya inherits the superpower of the world's greatest hero, but greatness won't come easy.
What would the world be like if 80 percent of the population manifested superpowers called "Quirks"? Heroes and villains would be battling it out everywhere! Being a hero would mean learning to use your power, but where would you go to study? The Hero Academy of course! But what would you do if you were one of the 20 percent who were born Quirkless?
Middle school student Izuku Midoriya wants to be a hero more than anything, but he hasn't got an ounce of power in him. With no chance of ever getting into the prestigious U.A. High School for budding heroes, his life is looking more and more like a dead end. Then an encounter with All Might, the greatest hero of them all, gives him a chance to change his destiny…
Go the Distance – A Twisted Tale by Jen Calonita
After Hercules proves he's a true hero and regains his godship, all seems right in the world. That is, until Zeus tells Meg that she can't be with Hercules because she's, well, mortal. Luckily, Hera has a solution, offering Meg a chance to prove herself worthy of a spot on Mt. Olympus–as a god. All Meg has to do is complete a mysterious quest.
The mission? Oh, just to rescue her ex's current wife from the Underworld. The ex-boyfriend she saved by selling her soul to Hades. The ex-boyfriend who immediately moved on to someone else while she was stuck in the Underworld. Can Meg put her past behind her and use her quick-wit to defeat monsters and gods alike, including the nefarious Hades? Will she finally figure out her place and contribution to the world? Or will her fear of commitment have her running away from an eternity of godhood with Herc?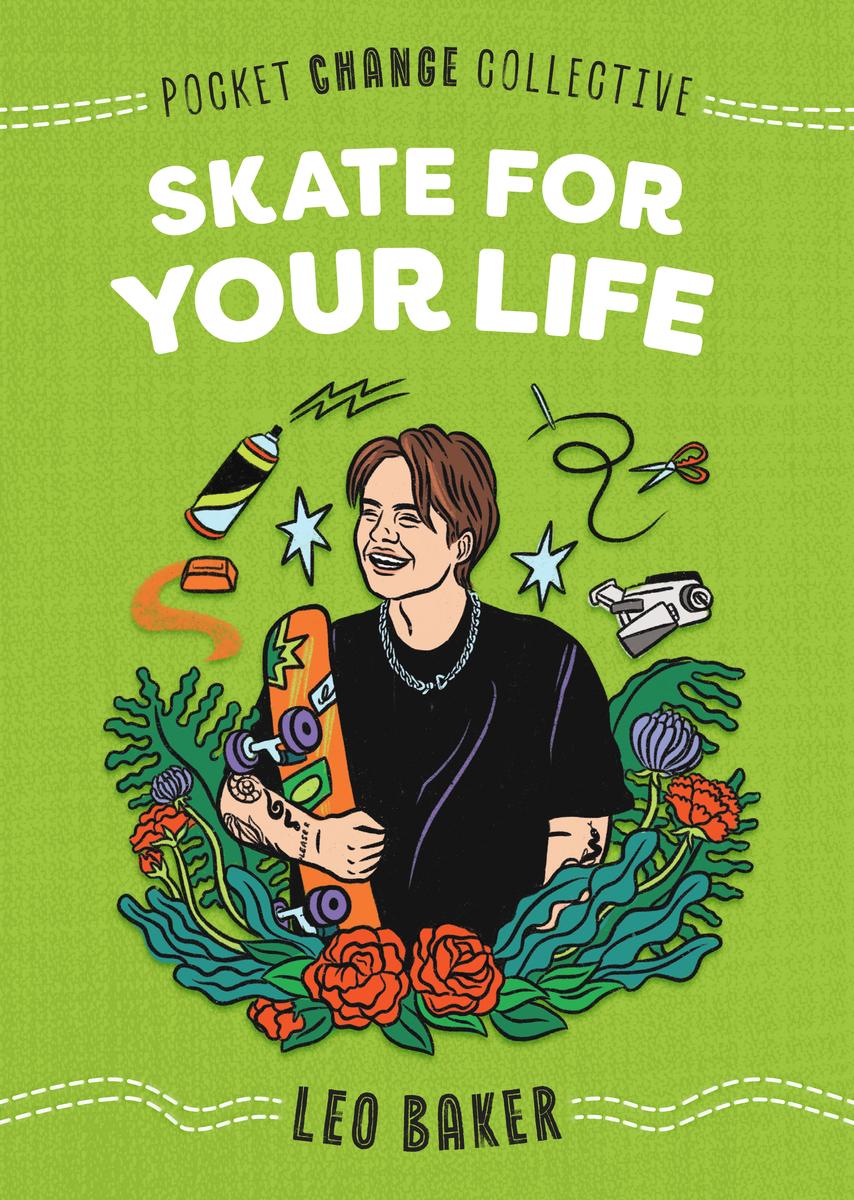 Skate For Your Life by Leo Baker
"In Skate for Your Life, Leo Baker invites us on the intimate journey toward self-realization. Leo's deep passion for skateboarding is beautifully communicated while bringing to light the difficult reality of breaking the mold on a public stage. This book synthesizes what so many LGBTQIA people can relate to–the lifelong journey of seeking out spaces where we fit in, and when we don't find them, making new ones." –JD Samson (musician, producer, and songwriter)
In this moving, personal story, professional skateboarder Leo Baker shares their journey within the sport and the importance of authenticity and allyship as a non-binary athlete.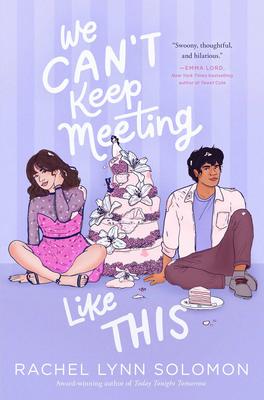 We Can't Keep Meeting Like This by Rachel Lynn Solomon
Quinn Berkowitz and Tarek Mansour's families have been in business together for years: Quinn's parents are wedding planners, and Tarek's own a catering company. At the end of last summer, Quinn confessed her crush on him in the form of a rambling email—and then he left for college without a response.
Quinn has been dreading seeing him again almost as much as she dreads another summer playing the harp for her parents' weddings. When he shows up at the first wedding of the summer, looking cuter than ever after a year apart, they clash immediately. Tarek's always loved the grand gestures in weddings—the flashier, the better—while Quinn can't see them as anything but fake. Even as they can't seem to have one civil conversation, Quinn's thrown together with Tarek wedding after wedding, from performing a daring cake rescue to filling in for a missing bridesmaid and groomsman.
Quinn can't deny her feelings for him are still there, especially after she learns the truth about his silence, opens up about her own fears, and begins learning the art of harp-making from an enigmatic teacher.
Maybe love isn't the enemy after all—and maybe allowing herself to fall is the most honest thing Quinn's ever done.
The Last Fallen Star by Graci Kim
Riley Oh can't wait to see her sister get initiated into the Gom clan, a powerful lineage of Korean healing witches their family has belonged to for generations. Her sister, Hattie, will earn her Gi bracelet and finally be able to cast spells without adult supervision. Although Riley is desperate to follow in her sister's footsteps when she herself turns thirteen, she's a saram–a person without magic. Riley was adopted, and despite having memorized every healing spell she"s ever heard, she often feels like the odd one out in her family and the gifted community.
Then Hattie gets an idea: what if the two of them could cast a spell that would allow Riley to share Hattie's magic? Their sleuthing reveals a promising incantation in the family"s old spell book, and the sisters decide to perform it at Hattie's initiation ceremony. If it works, no one will ever treat Riley as an outsider again. It"s a perfect plan!
Until it isn't. When the sisters attempt to violate the laws of the Godrealm, Hattie's life ends up hanging in the balance, and to save her Riley has to fulfill an impossible task: find the last fallen star. But what even is the star, and how can she find it?
As Riley embarks on her search, she finds herself meeting fantastic creatures and collaborating with her worst enemies. And when she uncovers secrets that challenge everything she has been taught to believe, Riley must decide what it means to be a witch, what it means to be family, and what it really means to belong.
The Blackthorn Key Series by Kevin Sands
Christopher Rowe was happy learning how to solve complex codes and puzzles and creating powerful medicines, potions, and weapons as an apprentice to Master Benedict Blackthorn—with maybe an explosion or two along the way. But when danger threatens London, Christopher must use every skill he's learned to discover the key to a terrible secret with the power to tear the world apart. Packed with heart-stopping action, mysterious conspiracies, and secret codes, this award-winning series is an adventure you'll never forget.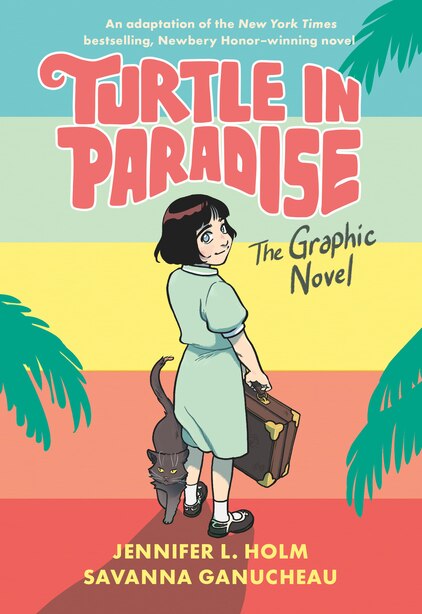 Turtle in Paradise – The Graphic Novel by Jennifer L. Holm and Savanna Ganucheau
Eleven-year-old Turtle is smart and tough and has seen enough of the world not to expect a Hollywood ending. After all, it's 1935 and money—and sometimes even dreams—is scarce. So when Turtle's mother gets a job housekeeping for a lady who doesn't like kids, Turtle heads off to Florida to live with relatives. Florida"s like nothing Turtle's ever seen before, though. It's full of ragtag boy cousins, family secrets to unravel . . . and even a little bit of fun. Before she knows what's happened, Turtle finds herself coming out of her shell. And as she does, her world opens up in the most unexpected ways.
Inspired by family stories, three-time Newbery Honor winner Jennifer L. Holm blends family lore with America"s past in this charming gem of a novel, now adapted into graphic novel form by rising star Savanna Ganucheau.
Six of Crows by Leigh Bardugo
Ketterdam: a bustling hub of international trade where anything can be had for the right price-and no one knows that better than criminal prodigy Kaz Brekker. Kaz is offered a chance at a deadly heist that could make him rich beyond his wildest dreams. But he can"t pull it off alone. . . .
A convict with a thirst for revenge.
A sharpshooter who can"t walk away from a wager.
A runaway with a privileged past.
A spy known as the Wraith.
A Heartrender using her magic to survive the slums.
A thief with a gift for unlikely escapes.
Six dangerous outcasts. One impossible heist. Kaz's crew is the only thing that might stand between the world and destruction-if they don"t kill each other first.
Six of Crows by Leigh Bardugo returns to the breathtaking world of the Grishaverse in this unforgettable tale about the opportunity-and the adventure-of a lifetime.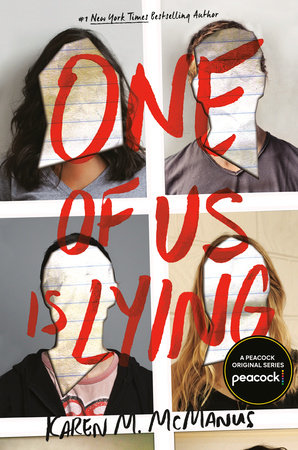 One of Us Is Lying by Karen M. McManus
Pay close attention and you might solve this.
On Monday afternoon, five students at Bayview High walk into detention.
    Bronwyn, the brain, is Yale-bound and never breaks a rule.
    Addy, the beauty, is the picture-perfect homecoming princess.
    Nate, the criminal, is already on probation for dealing.
    Cooper, the athlete, is the all-star baseball pitcher.
    And Simon, the outcast, is the creator of Bayview High's notorious gossip app.
 
Only, Simon never makes it out of that classroom. Before the end of detention Simon"s dead. And according to investigators, his death wasn't an accident. On Monday, he died. But on Tuesday, he'd planned to post juicy reveals about all four of his high-profile classmates, which makes all four of them suspects in his murder. Or are they the perfect patsies for a killer who's still on the loose?
Everyone has secrets, right? What really matters is how far you would go to protect them.
Spy X Family by Tatsuya Endo
An action-packed comedy about a fake family that includes a spy, an assassin and a telepath!
Master spy Twilight is unparalleled when it comes to going undercover on dangerous missions for the betterment of the world. But when he receives the ultimate assignment—to get married and have a kid—he may finally be in over his head!
Not one to depend on others, Twilight has his work cut out for him procuring both a wife and a child for his mission to infiltrate an elite private school. What he doesn't know is that the wife he's chosen is an assassin and the child he's adopted is a telepath!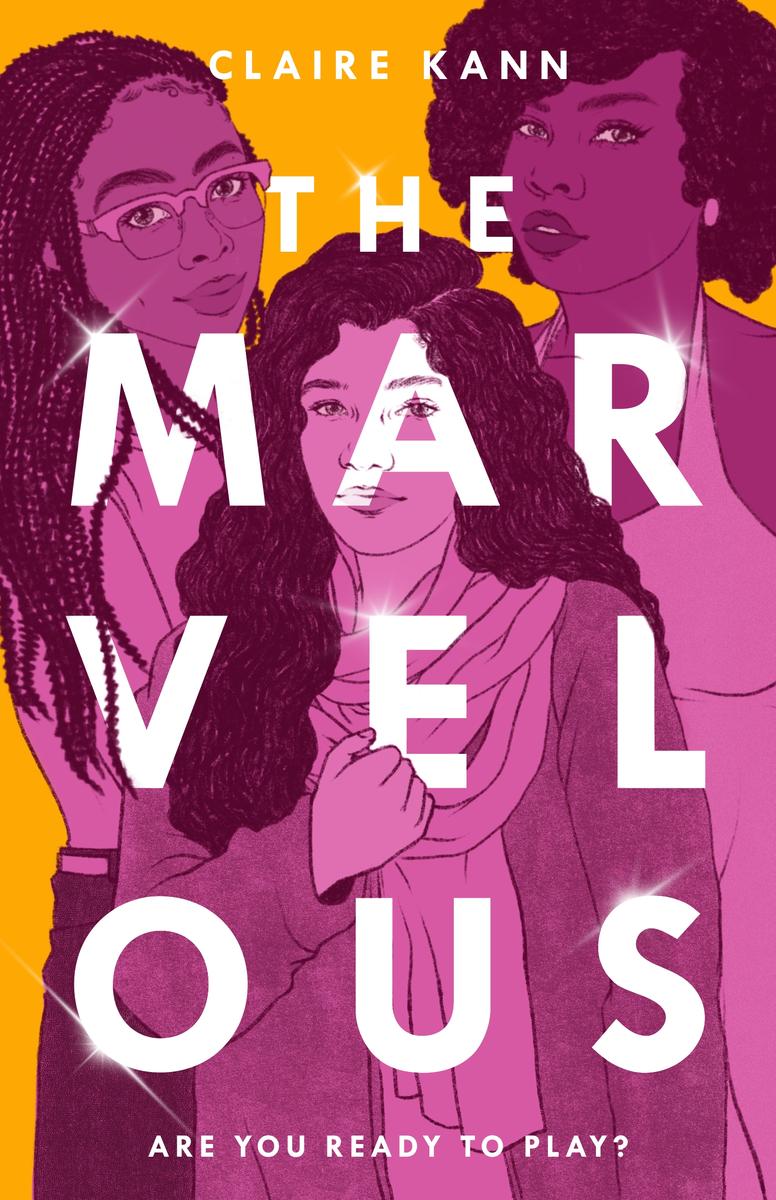 The Marvelous by Claire Kann
Everyone thinks they know Jewel Van Hanen. Heiress turned actress turned social media darling who created the massively popular video-sharing app, Golden Rule.
After mysteriously disappearing for a year, Jewel makes her dramatic return with an announcement: she has chosen a few lucky Golden Rule users to spend an unforgettable weekend at her private estate. But once they arrive, Jewel ingeniously flips the script: the guests are now players in an elaborate estate-wide game. And she's tailored every challenge and obstacle to test whether they have what it takes to win–at any cost.
Told from the perspective of three dazzling players–Nicole: the new queen of Golden Rule; Luna: Jewel's biggest fan; and Stella: a brilliant outsider–this novel will charm its way into your heart and keep you guessing how it all ends because money isn't the only thing at stake.
Charlie Thorne and the Lost City by Stuart Gibbs
Charlie Thorne is a genius.
Charlie Thorne is a thief.
Charlie Thorne isn't old enough to drive.
And now it's up to her to save the world…
Decades ago, Albert Einstein devised an equation that could benefit all life on earth—or destroy it. Fearing what would happen if the equation fell into the wrong hands, he hid it.
But now, a diabolical group known as the Furies are closing in on its location. In desperation, a team of CIA agents drags Charlie into the hunt, needing her brilliance to find it first—even though this means placing her life in grave danger.
In a breakneck adventure that spans the globe, Charlie must crack a complex code created by Einstein himself, struggle to survive in a world where no one can be trusted, and fight to keep the last equation safe once and for all.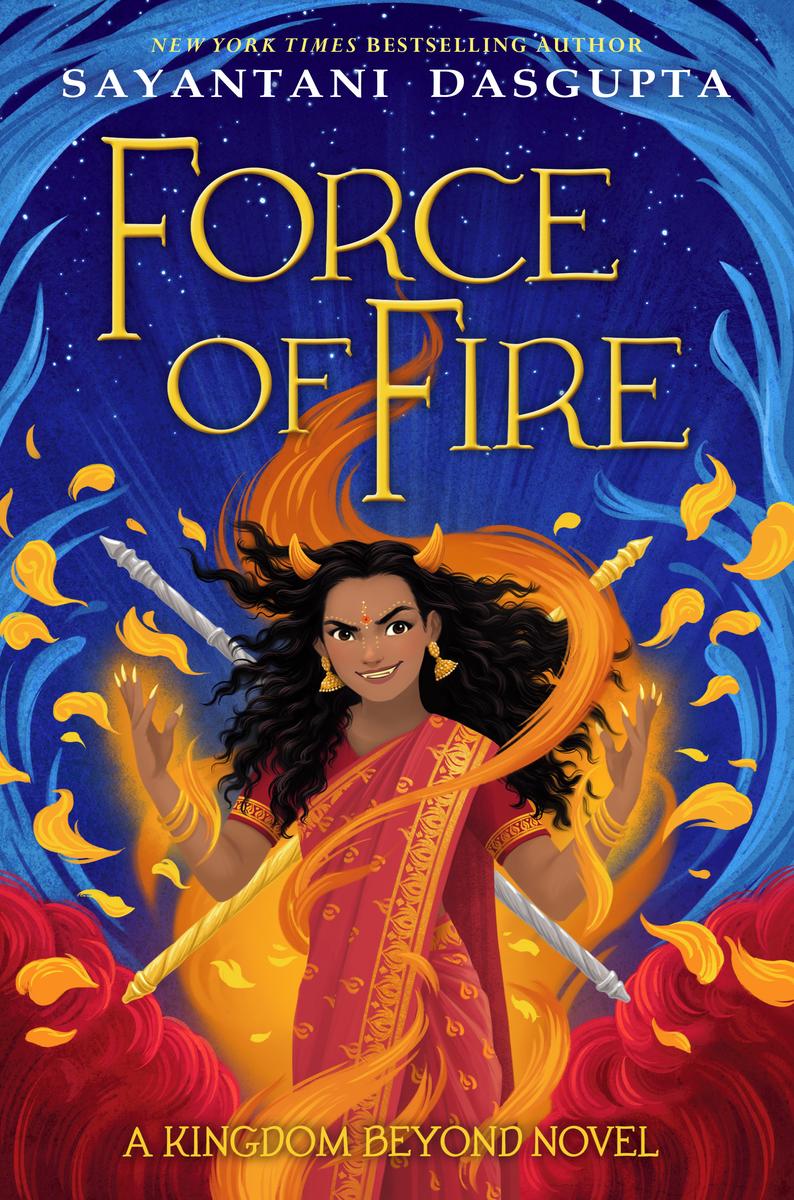 Force of Fire by Sayantani Dasgupta
Pinki hails from a long line of rakkhosh resisters, demons who have spent years building interspecies relationships, working together to achieve their goal of overthrowing the snakey oppressors and taking back their rights. But she has more important things to worry about, like maintaining her status as fiercest rakkhosh in her class and looking after her little cousins. There is also the teeny tiny detail of not yet being able to control her fire breathing and accidentally burning up school property.Then Sesha, the charming son of the Serpentine Governor, calls on Pinki for help in defeating the resistance, promising to give her what she most desires in return — the ability to control her fire. First she'll have to protect the Moon Maiden, pretend to be a human (ick), and survive a family reunion. But it's all worth it for the control of her powers . . . right?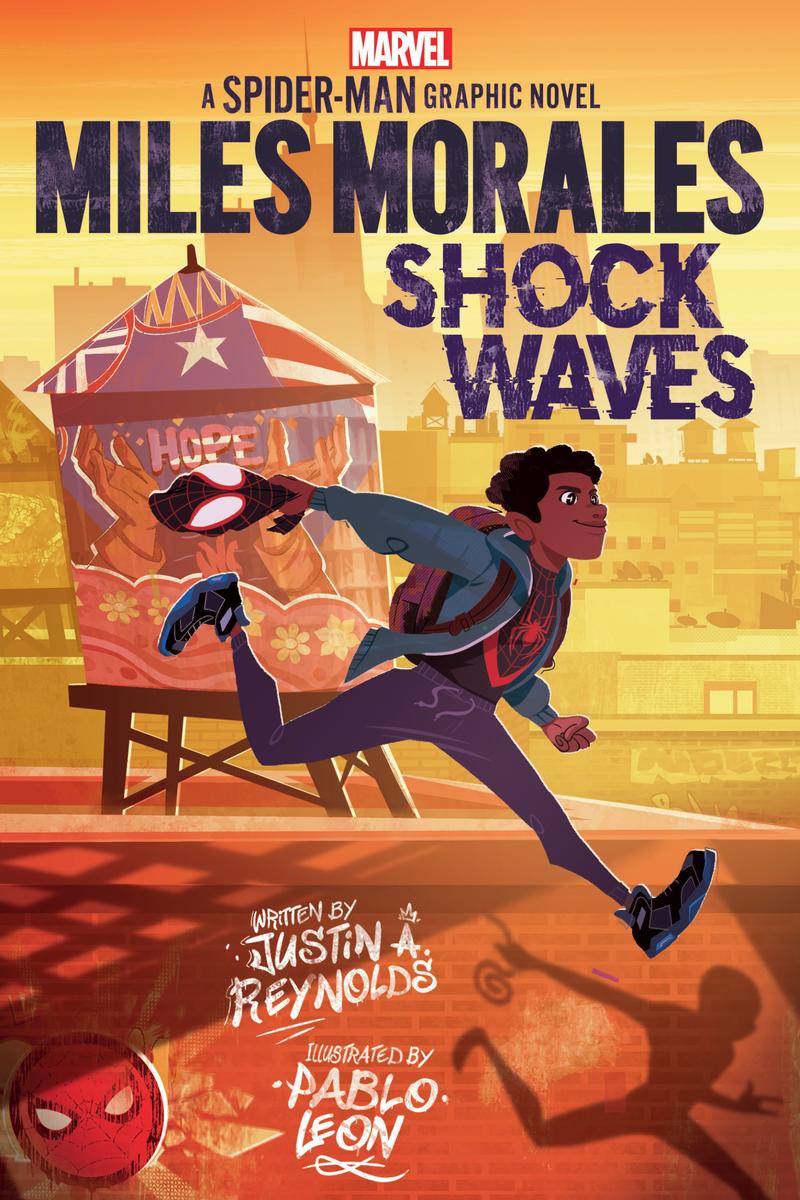 Miles Morales – Shock Waves by Justin A. Reynolds and Pablo Leon
Miles Morales is a normal kid who happens to juggle school at Brooklyn Visions Academy while swinging through the streets of Brooklyn as Spider-Man. After a disastrous earthquake strikes his mother's birthplace of Puerto Rico, Miles springs into action to help set up a fundraiser for the devastated island. But when a new student's father goes missing, Miles begins to make connections between the disappearance and a giant corporation sponsoring Miles' fundraiser. Who is behind the disappearance, and how does that relate to Spider-Man?A true middle grade graphic novel starring one of Marvel's most popular characters, bestselling author Justin A. Reynolds (Opposite of Always) and Eisner award-nominated artist Pablo Leon (Refugees) create a riveting story that will connect with new and well-versed comics readers alike.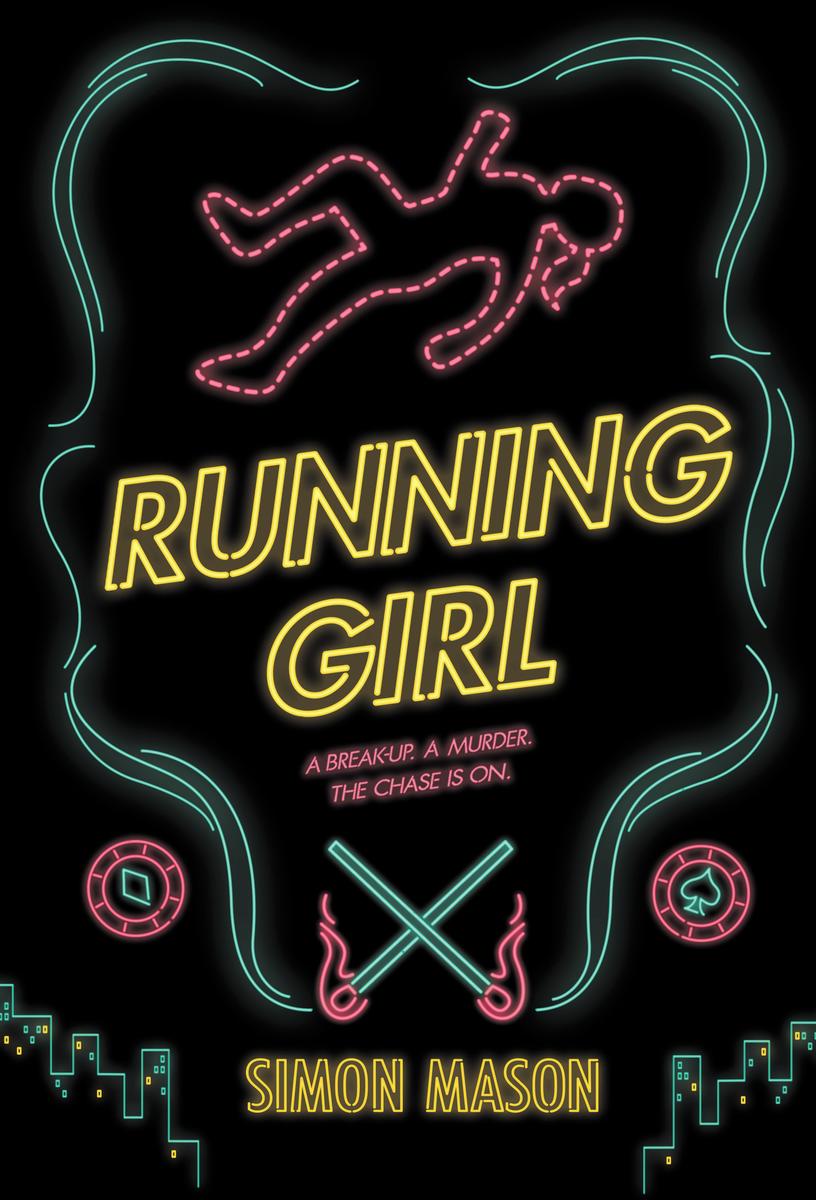 Running Girl by Simon Mason
Meet Garvie Smith. Highest IQ ever recorded at Marsh Academy. Lowest ever grades. What's the point? Life sucks. Nothing surprising ever happens.Until Chloe Dow's body is pulled from a pond. Garvie's ex-girlfriend. Inspector Singh is already on the case. Ambitious, uptight, methodical, he's determined to solve the mystery–and get promoted. He doesn't need any "assistance" from a notorious slacker. Or does he? Smart, stylish, and packed with twists and turns from start to finish, Running Girl introduces an unforgettable new character to the world of crime fiction–so lazy he'd only get out of bed for murder.