Helping Students Find a Healthy Tech and Life Balance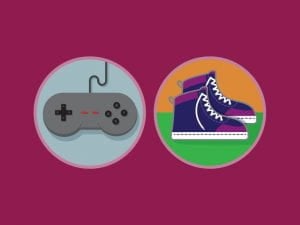 I met with Grade 5 on Monday for a workshop about finding media balance.  They are only a few months away from middle school, and when that starts, a big part of the social life of a tween moves online.  But how much time they devote to social media, video games, and youtube, should really depend on finding their own healthy balance.  A place where they feel at their best.  A big part of that is thinking maturely and critically about the emotional impact of too much media.
It was great to hear so many students talk openly about how spending too much time playing video games makes them feel angry and frustrated.  Or about how they would prefer to be playing with their friends at the park then spending time on a screen.  It was also great to hear the positives of media… that for some, watching youtube helps them feel relaxed and happy.  Or making tic toc videos is a creative endeavour that they enjoy doing with friends.  It is important that children have the self-awareness to realize the impact that it has on them both good and bad, rather than there being a negative or nagging message coming at them that they spend too much time online.
Each student created a plan for a perfect day on paper made up of activities (both media and non-media) that would help them to feel their most balanced.  For each student this will look different and it is important that there is no judgement attached.  There is no right and wrong here, but there is a balance that feels right for most of us.  I should note though, that for students dealing with a video game or technology addiction, further steps and support will be needed to get them to that healthy place.
Ms. Thompson will be having each of her students write a blog post about a few reflection questions that I handed out to them.  I am very excited to hear more from them on this topic.