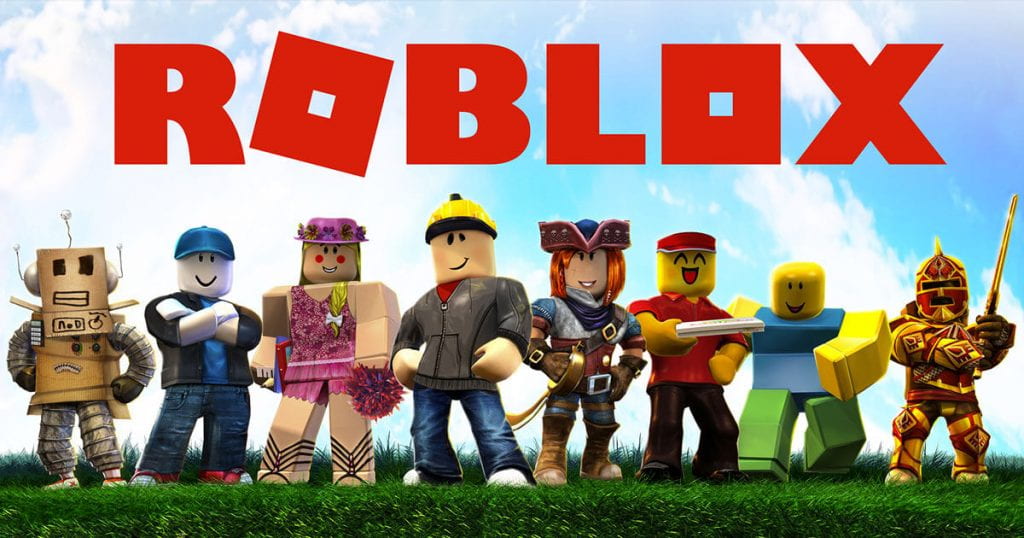 Considerations for Parents
If you are the parent of an elementary aged student there is a pretty good chance your kids are on Roblox.  Roblox is an online game or app in which players from around the world converge in different games that are created by its own users or professional game development groups.  Some games, such as Adopt Me! get a lot more play than others.  On October 10, 2020, Adopt Me! reached 1,786,076 concurrent players (data from the Roblox Wikia) and these popular games require multiple servers to accommodate the amount of players on the game.  Players gain Robux game currency by overcoming challenges or accomplishing tasks and this money allows them to buy new clothes and faces for their avatars, new houses, new vehicles, new pets, etc…  Parents can also connect a credit card to the players account so that kids can buy Robux.  Kids quickly get hooked on these games and on making purchases.
So let's talk about some of the pros and cons of the Roblox revolution.
Pros
These games allow friends to connect in what is essentially an online playground.  That means that during a pandemic when kids aren't having playdates in the real world, they can play together in the Roblox world.  There is a chat feature that allows kids to chat with their friends (or anyone else in that game on that server), but I have noticed that most kids put their friends on Facetime or in a Google Meet and then play together.  This allows them to talk to each other while they play which makes them feel like they are hanging out.
The game allows ample room for creativity.  Kids can design their own Roblox games which is an amazing feature.  They decide the rules for their game (villains, time limits, the world it is in, music, reward system, etc…)  The sky is the limit in terms of game design.
They learn how to earn money by accomplishing tasks just like they do in the real world with chores!
You can easily set up a chore/Robux reward system at home.  For example, if your child makes their bed and cleans their room each day, they earn a certain amount of Robux at the end of the week that you pay for.  I use this system for my own daughter and it is amazing how easy it is to get her to clean her room now!
Cons
Kids enjoyment of Roblox very rapidly turns into an addiction.  Managing screen time becomes of the utmost importance as it can quickly spiral out of control with this game.  Many of the games that are the most popular simply never end, so play can go on indefinitely.
Some of the games have scary or violent themes involving horror movie characters or shooting.  You may want to dictate which Roblox games you approve of and which ones you don't.  There is a parental control setting that allows you to choose the games you want to allow.
Kids can chat with strangers.  This can be turned off by parents in the parental control settings or parents can choose to regularly check your child's chat history by logging in.  The only thing I will say in defense of the chat feature though is that it is monitored by Roblox so kids aren't allowed to swear, say anything suggestive, say anything political or religious, etc…  Kids who violate the rules are banned from the game.  However, by the time they get banned the damage may have been done, so be aware that it is always a possibility.
If you want to raise a voracious consumer with a deeply ingrained love of capitalism then this is the game for you.  Kids will constantly need more and more Robux to be happy and will bug you for them all the time!
Each parent will have different opinions as to why or why they do not allow their kids to play Roblox.  I allow my 9-year old daughter to play because it is a great way for her to connect with friends during lockdowns and Robux are a great incentive for her to do her chores every day without being asked.  But it is highly addictive and has caused its fair share of arguments about screen time.  So I have personally experienced many of these pros and cons!
If your kids are playing Roblox regularly I would encourage you to stay in the loop.  Find out what games they are playing on Roblox, who they chat with regularly, and make sure that you need to approve any and all in-app purchases so they can't be automatically charging your credit card.  Sit with them and watch them play for a while.  Most kids will love to share about these games with you.  Open communication with your kids about their online lives is the best way to keep your kids safe online.
To find out more about the parental control settings visit:  https://en.help.roblox.com/hc/en-us/articles/360000375686-Account-Restrictions