The News Literacy Project's Checkology Program
I wanted to take a moment to highlight an incredible program for our students that is available online.  I have been both impressed and amazed by the work that The News Literacy Project is doing to help build critical thinking skills in students.  The News Literacy Project is a non-profit and nonpartisan organization that is working to educate the public about how to separate fact from fiction in the news and how to assess news credibility.  They have developed an incredibly comprehensive online program called Checkology for middle school  and high school aged students that can be tailored for each classroom.
Checkology consists of about a half a dozen units per grade that cover the essentials of news and media literacy.  These units are often presented by actual news anchors and heads of news or media organizations.  Each unit includes lots of activities for students to test their newfound knowledge through the sorting of video, media, and other content into appropriate categories of information.  It also helps them to understand what makes some content credible and other content not.  And they do all of this while being simultaneously entertaining and engaging!  The clips that they use as examples are timely and relevant and students will feel right at home with the content.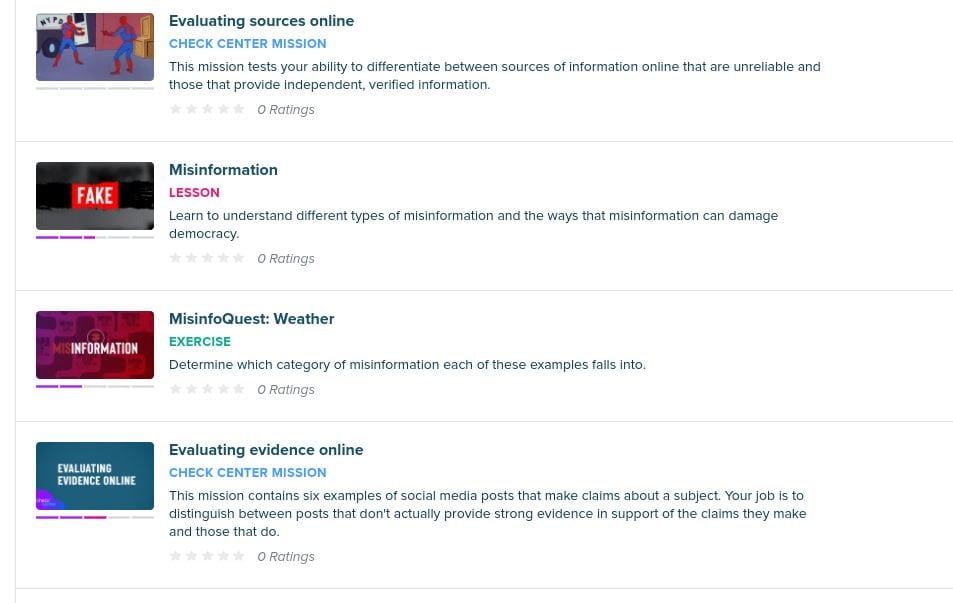 Checkology will become an integral piece of my library programming here at the OJCS.  Media literacy is a key foundation of digital citizenship, and this incredible program can help our students get there.